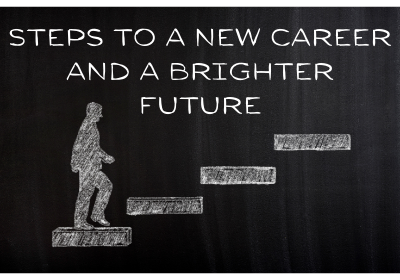 In these unprecedented times when not only is the world's population living in trepidation or fear of the Covid 19 pandemic, livelihoods are being shattered by redundancies and business closures. Since March this year there has been a rise of 2.7 million people claiming unemployment benefit in the UK. Over 650,000 people have left company payrolls across a wide variety of industries, with hundreds of thousands more redundancies predicted over the coming months. Globally the International Labour Organization (ILO) forecasts that 195 million full-time jobs will be wiped out by the pandemic in the 2nd quarter of 2020, of which 12 million will be in Europe and 125 million in Asia and the Pacific.
Although there seems to be very few industries that have been unaffected by redundancies, the hospitality, catering, tourism and airline industries have been some of the hardest hit. In August the BBC reported on pilot William Barron, who was made redundant earlier this year due to the pandemic, and changed career to become a funeral director; quite a change! The NY Times reported that Hanna Scaife delivered food to households but in March this year she found her hours reduced to zero. So, she enrolled on an art course to enable her to study ceramics and glass at university.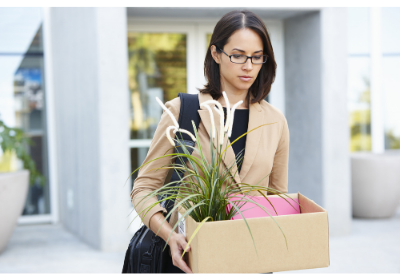 For some, being temporarily laid off from work, or made redundant has provided the opportunity to re-evaluate their careers, their work-life balance or job security. According to The HR Director 19% of UK workers who stopped working because of the pandemic realised that their current role wasn't for them and started planning for a change. It has to be said that changing careers at this uncertain time when you are employed is quite a risky strategy. However, for those who aren't working and can't easily step straight into a new role, taking stock and evaluating the future can be an opportunity. You only have to look at LinkedIn discussions on doing just this to see how many people are already on their new career journey during this challenging time.
Often the barrier to undertaking training to reskill or upskill for a new career is the cost involved. However, online training, which is significantly less expensive than face to face training, has been providing professional development certification and qualifications to millions of learners worldwide for decades. Often people don't realise that professional exams, such as Prince2 project management, NEBOSH Health and Safety, CompTia IT or adult teaching qualifications are the same qualification whether you have studied online or in a classroom setting. The range of online higher vocational and technical training is growing all the time with a variety of different assessment methods being used to identify whether a candidate has met the required passing mark, e.g. online essay style assignment, virtual observation or multiple choice exam with online proctoring, which is remote invigilation using a webcam. So, if you are a person who fears invigilated written exams then you may well find there are other assessment types available to you.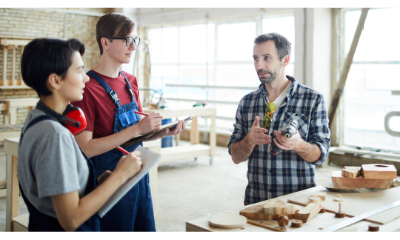 If you are skilled and experienced in a profession, then you might want to consider teaching those skills to others. eLearning Marketplace offers the full range of teaching qualifications required to teach in further education from the introductory level; Award in Education and Training (AET), to the advanced level; Diploma in Education and Training (DET). There are also specialist courses to support students with their maths and English. Perhaps you've thought about turning your hobby playing with computers into a new career then the CompTia qualifications are a great place to start. Project Management skills are in high demand by employers; with a Prince2 Foundation project management course, the introductory level of project management qualifications, you can be ready to sit the exam in 10 to 12 hours. Alternatively, as with all online courses you can go over and over the course content as many times as you like to ensure that you are fully prepared for the final exam. Online courses also provide you with the flexibility to study at a time and location to suit you, and at your own pace. Tutors are always at hand to support students on your learning journey.
There is a wealth of opportunity, even in difficult times, so if you are at a time in your life when starting a journey to a new career is something that you have been thinking about then do some research, ask for advice; it just might be the best thing you've ever done!
The multi award winning eLearning Marketplace is the UK's largest provider of immediate access online training with customers in over 50 countries. Courses range from compliance and professional development to vocational qualifications up to Level 7. We work with subject matter experts and large e-learning publishers to bring our customers a unique catalogue of over 2000 online courses with a price match guarantee. Customers have free private use of cloud based software to track, manage and evidence staff training, allocate licences to users and run sophisticated reporting.
Not all courses are on the website so if you can't find what you are looking for please do get in touch: 0844 854 9218
Sources:
https://www.financierworldwide.com/the-covid-catastrophe-labour-and-unemployment#.X32kB-3TWUk
https://www.theguardian.com/business/2020/sep/15/uk-redundancies-rise-covid-young-workers
https://www.bbc.co.uk/news/business-52660591
https://www.thehrdirector.com/business-news/hr_in_business/changing-course-7-in-10-people-more-likely-to-consider-working-in-a-different-industry-in-light-of-covid-19/