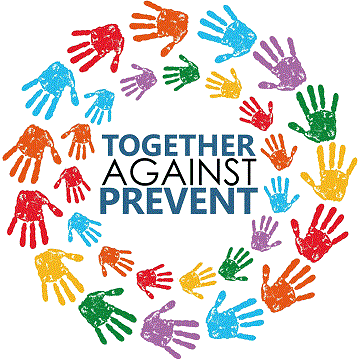 By Elisabetta Lando
In our teaching and training roles we naturally want to support our learners from feeling marginalised or excluded; whether academically, emotionally or socially.  I think that part of the strategy to support all learners is by encouraging discussion in an open and non-judgmental way; yet sometimes this can be a very challenging thing to do and needs sensitivity, well thought out communication methods and, most of all, to be well informed. The latter is just so important in supporting us in deciding what the right approach is for an individual and/or at group level.
The Prevent duty states that it is the 'legal duty' of all educational providers to have 'due regard' to the risk of learners being drawn into extremism of any kind. But what does that mean? Interestingly, I talked to an ESOL teacher working in a small training provider who told me that in the training she recently received she was surprised to learn about extremists fighting against animal research with violent means. Her surprised reaction was interesting in the fact that, though she had been teaching for a number of years, she had assumed from previous briefings that the focus was mainly on religious or political extremism. She felt that this latest training put her in a position in the classroom where she was better informed; though she admitted that it was still a very challenging area for her.
Last summer OFSTED commissioned inspectors to undertake a survey to establish how well providers were implementing Prevent and the subsequent report that came out said that some providers were still struggling to implement the duty.  The report mentioned issues such as failing to undertake adequate background checks on external speakers or too little effort being put into strategic partnerships with local authorities as well as training staff effectively. The research also found that support available was often fragmented and that agency support was inconsistent or gave conflicting messages, which wasn't helping those in need of support.
It went on to make a series of recommendations which include supporting providers in making sure that policies and procedures are in place, sharing intelligence in the community network and obviously, at the fundamental heart of it all, effective training of staff. Obviously it is usually teaching staff who are in a position to spot and flag up any potential issues.
Understandably a lot of the bad press of the Prevent strategy is that it is a crude tool yet again thrown at an already overworked education and training sector. This in turn means that it all too often becomes a meaningless tick box activity which, at best is ineffectual, or at worse creates more potential serious problems. My ESOL teacher talked about previous training being very patchy and she certainly felt that it was all a bit too confusing.
As the training and support of staff is one of the fundamental elements a lot of thought needs to be put into the whole process; in order to do this the quality of the training material is key in developing an overall approach. There are good quality online support  and resources out there such as the selection of online 'Prevent' courses from the eLearning Marketplace:
Staff in education need to be well-informed professionals who are part of an overall organisational approach in developing good strategies across all levels, in the class and outside.  All of which is needed to create something that is really meaningful in keeping young people safe.
Source:
https://www.gov.uk/government/publications/the-prevent-duty-in-further-education-and-skills-providers