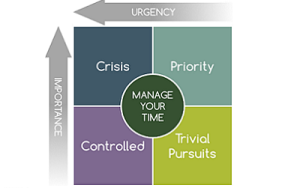 We are proud to announce our partnership with Chrysalis Consulting Ltd.
Chrysalis Consulting believe that people are businesses best resource and most valuable asset. By utilising their insight and expertise through Coaching, Consultancy and Development they work with organisations to help to engage their employees to share their vision for success.
They bring to Elearning Marketplace their Purpose Driven Time Management course which is about finding your purpose, looking at the bigger picture, making the most of what and who you have around you and having the ability to say no so that YOU are in control of your life and managing it more effectively.
View the Purpose Driven Time Management Online Course here.