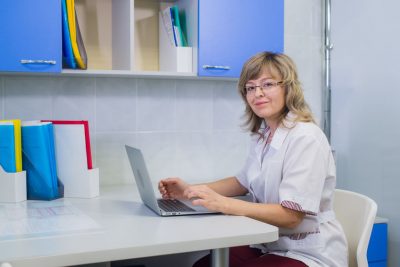 Health and Social Care is a very competitive and growing sector with a range of challenges to overcome; including an aging population so increasing demand, funding shortages, a high turnover of staff and difficulties in recruiting suitable people. The staff turnover rate is estimated by Skills for Care to be over 30% which equates to 390,000 people annually leaving jobs, although a high proportion of these people are moving within the sector. But new staff means a huge investment of time, and recruitment and training costs. In addition, the quality of staff in the social care sector is a major factor in attracting and maintaining customers, so it's not surprising that training is high on the priority list to ensure business objectives and compliance are met, but it comes at a cost.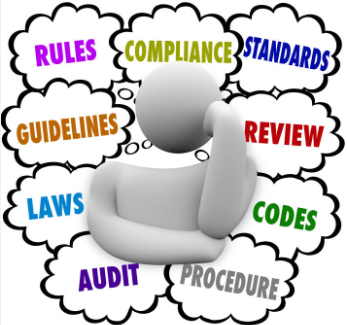 To meet the requirements of the Health and Social Care Act 2008 (Regulated Activities) Regulations 2014 social care providers must ensure that 'Staff receive the support, training, professional development, supervision and appraisals that are necessary for them to carry out their role and responsibilities. They are to be supported to obtain further qualifications and provide evidence, where required, to the appropriate regulator to show that they meet the professional standards needed to continue to practise'. Regulation 18 specifies that new staff must receive an induction, which should follow the Care Certificate standards. Thereafter statutory and mandatory training and professional development must be delivered in response to regular reviews at appropriate intervals to ensure staff fulfil the requirements of their role.
In all sectors there are mandatory training requirements to ensure compliance with regulations, for example the Health and Safety at Work Act. However, understandably in health and social care the amount of mandatory training is quite considerable to keep standards up, and goes far beyond health and safety. This can be a financial, management and administrative burden on organisations, which is why technology solutions which alleviate the burden and improve the knowledge to competency times of staff are extremely beneficial.
E-learning has been around for about 25 years, however until a few years ago we have seen slow adoption of e-learning in many sectors, such as social care. This can be for many reasons; bad experience of very low cost training with poor instructional design and content, fear of the use of technology, inadequate support, or lack of innovation in a business strategy or evidence of return on investment. Quite a number of these can be attributed to a lack of knowledge of the types of e-learning that can meet the needs of Social Care organisations, the benefits, implementation and evidencing on return on investment. But, things are changing!
In 2016 Skills for Care worked with one of eLearning Marketplace's partners My Learning Cloud to extend the Skills for Care Endorsement Framework to include online learning. This means that Skills for Care is able to uphold the robustness of their framework to include online learning with checks on quality, processes and associated documentation. Now there are a number of Skills for Care approved e-learning publishers producing high quality courses, which is providing social care providers with the confidence to try online learning. The engagement in online learning is also being driven by the increasing recognition of its flexibility, providing training opportunities for staff when required, not solely at a time that they can be booked onto a course that they have to attend, taking them out of the workplace. Time off-the job is costly to an employer so training that can be done at a convenient time, for example a quiet time in-between visits, makes great business sense. Also training budgets can be spent more efficiently with online learning and enables the learner to revisit their learning time and time again at a time that suits them.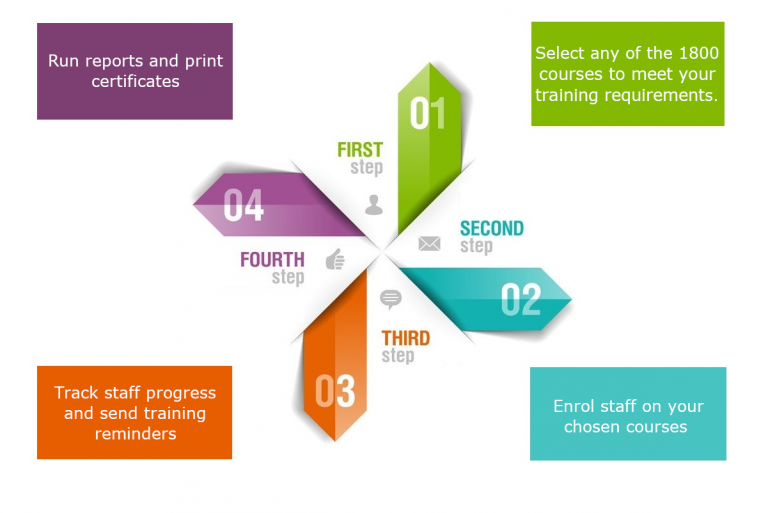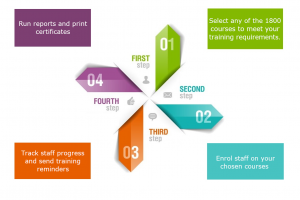 Evidencing the implementation and outcomes of a learning and development strategy can be challenging and time consuming. However, with the use of a free online learning management system (LMS) organisations can now evidence their planning, delivery, progress and outcomes of training in a few easy steps. Managers can view one or many learners' progress through their training, see who hasn't started their training, whose completed, the test scores they've achieved, send training reminders, run a variety of reports and print certificates. With so many more people now working from home or are mobile workers, an LMS which can quickly and easily be used on a mobile device, which is populated with mobile responsive courses, enables managers to enrol staff on training with a few simple clicks. Staff can access training wherever they are and at any time, and their manager can check their progress and provide support if required.
Sometimes training isn't always planned, for example a Carer is off sick and an alternative member of staff has to be sent to care for an individual with epilepsy. If the replacement member of staff isn't trained in the signs of epilepsy or how to deal with seizures they will need training before they attend to the person in the provider's care. Immediate access to online learning offers the opportunity for the carer to be immediately trained, and within an hour to be in a position to attend to the customer. This flexibility has been a game changer for health and social care providers and with continued innovation and development of highly interactive and engaging online courses its growth in use in the sector is sure to keep growing, as predicted.
eLearning Marketplace has hundreds of health and social care customers, including the NHS and national, regional and local providers, who are taking advantage of a free learning management system populated with thousands of courses. They are not only using mandatory online training, but also drawing on the wider catalogue to deliver planned and 'just in time' learning on broader social care professional development, management, administration and soft skills.
If you'd like to find out more about our customers and how online learning and a learning management system can benefit your organisation please do contact a member of our team on 0844 8549218 or email [email protected]
eLearning Marketplace has a catalogue of thousands of online courses covering compliance, professional development and vocational qualifications. We offer a price match guarantee on advertised prices, a FREE learning management system to track, evidence and manage training and a FREE Licence Manager app to manage your course licences. Not all courses are on the website so if you can't find what you are looking for please do get in touch: 0844 854 9218
Sources:
https://www.nhsconfed.org/resources/2018/10/skills-for-care-evaluate-the-state-of-the-adult-social-care-sector-and-workforce-in-england