Free LMS

Your own Free Online Training Academy
With your own private area of the Online Training Academy, our learning management system, simply and effectively deliver and manage your staff/learner online training when you purchase training from our catalogue of approximately 1,200 online courses. Many courses mapped to national and apprenticeship standards.
Now available, our free Licence Manager app
Elearning Marketplace is delighted to be able to offer a unique and bespoke service. Our Training Portal is an online training environment, with exclusive content and functionality that will enable you to maximise the return on your training budget.
The service has been developed by experts, experienced in online training and delivery. The result is a user friendly system for managers and learners alike, easily operated by both computer experts and novices. The system is flexible, so it can support small businesses with just a handful of users up to large multi-site operators.
Our Training Portal allows you the flexibility to tailor content to meet your training goals without the need to be tied to content from one or a handful of suppliers. As and when required you select the courses to meet your needs from our catalogue of around 1200 courses, from over 100 of our publisher partners, and your staff are immediately enrolled.
With the Training Portal you can enjoy a flexible, cost-effective system that will meet your training goals without the expense and time needed to run and maintain your own system.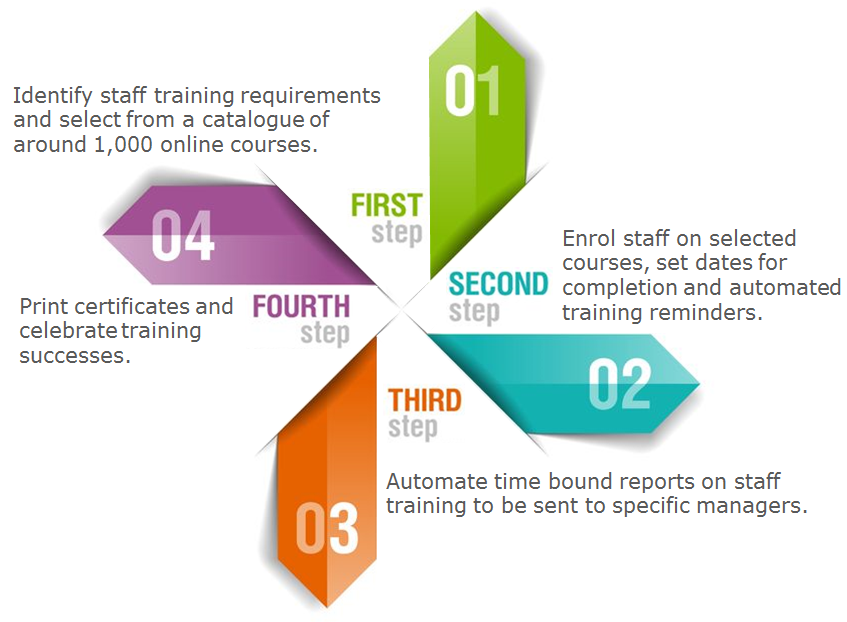 A Complete Branded and White Labelled LMS for your Organisation
Amazing Value
Benefit from off-the-shelf online course discounts, enrol staff or learners on training as and when required, create your own courses, manage blended programmes, deliver webinars, store funders/inspection evidence and add an e-commerce store
Transparent pricing – No large upfront charge – Monthly billing when you only pay for learners who actually use the LMS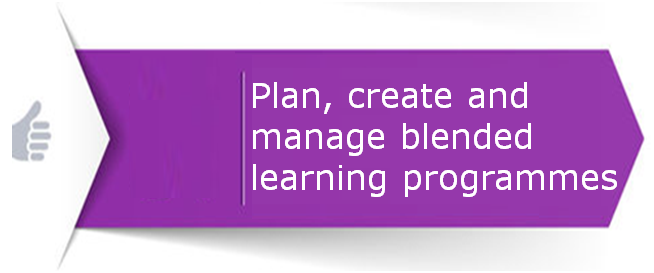 A function of the branded LMS for our business and education customers is the ability to setup blended learning programmes; a combination of face to face and/or virtual classroom training, with online courses. Manage attendance and score activities if required. Also setup face to face programmes of learning and standalone events with printable attendance sheets.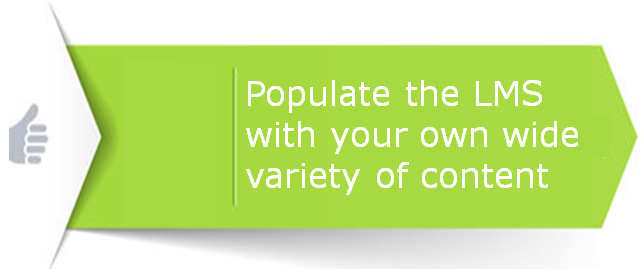 The branded LMS can be populated with a wide variety of resources, including: SCORM and TinCan compliant e-learning courses, all types of Microsoft Office documents, PDFs (either read only or fillable forms), video, including embedded video from external sources, audio, quizzes, surveys, questionnaires and certificates (fully customisable to meet your branding requirements).
In addition to all the functionality of the non-branded LMS, you can also create your own courses, install your organisations policies and procedures and other resources for staff, enrol users yourself as and when required and group staff into groups or departments with their own managers to supervise their training. All this from as little as 30p per user/per month.
For a copy of our learning management system brochure or to speak to a member of staff please either call +44 (0)1488 580017 or email

[email protected]