with access to over 1800 online courses
With your own private learning management system, the Online Training Academy, structured to meet your requirements, you can choose from over 1800 courses, enrol candidates, deliver, evidence and track progress of training, run ad-hoc and scheduled reports, and print certificates.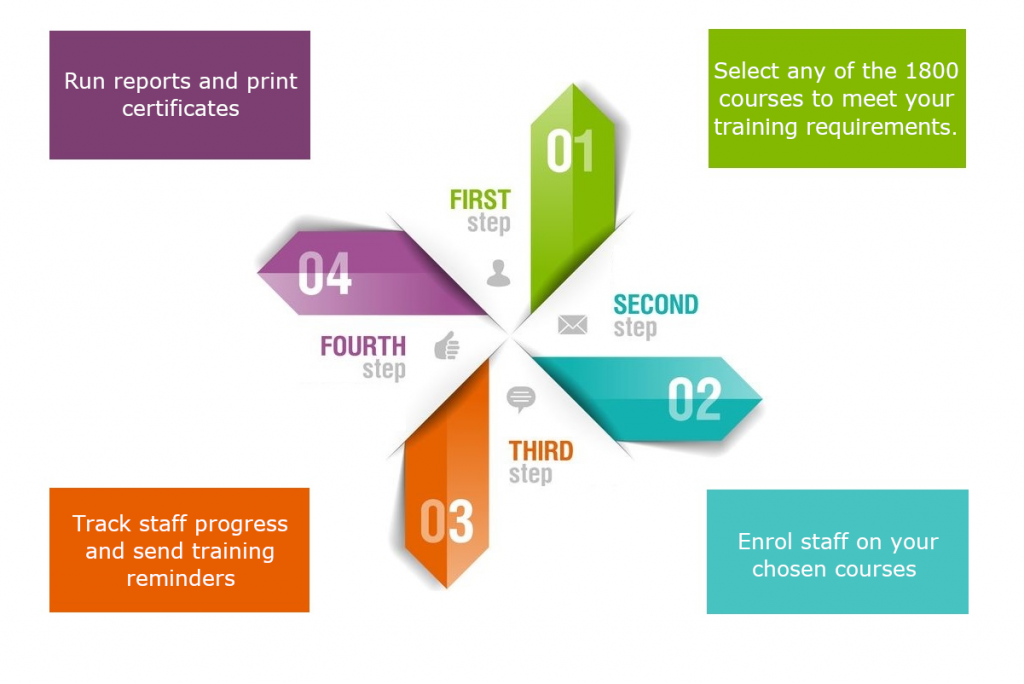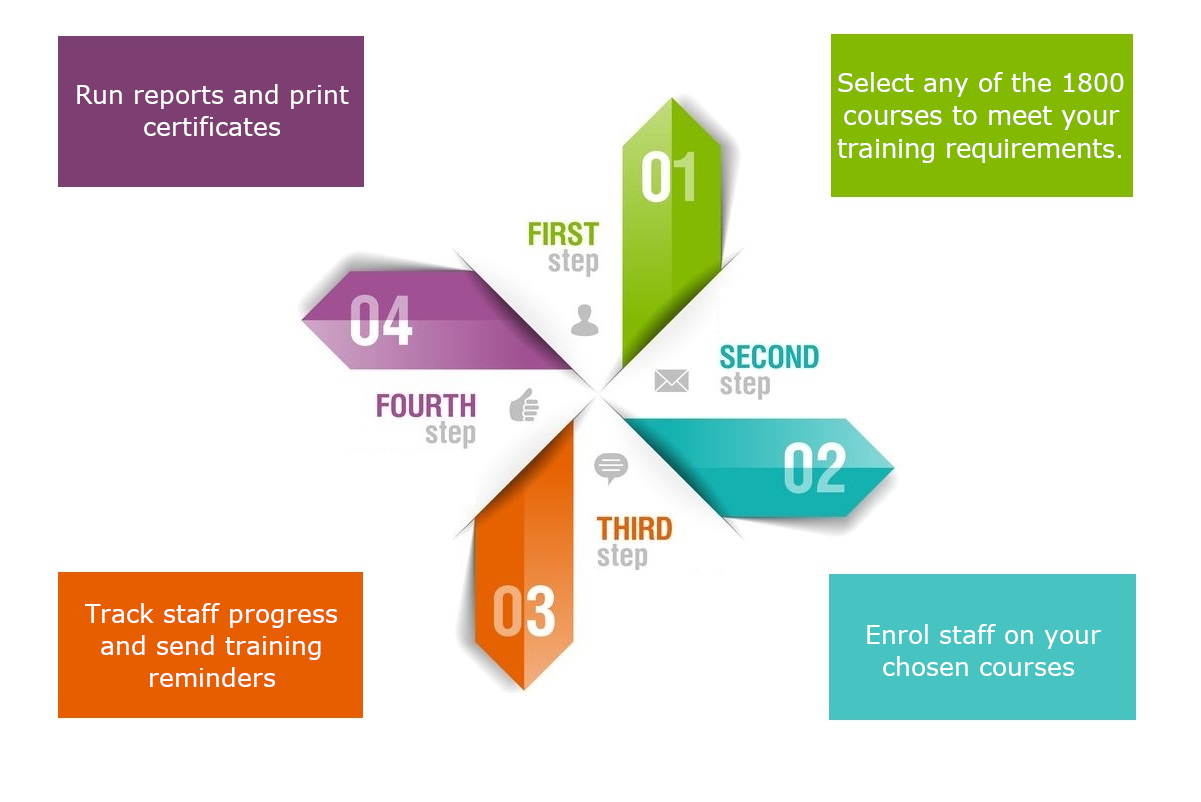 eLearning Marketplace is delighted to be able to offer a unique and bespoke service. Our Training Academy is a fully mobile responsive online training and learning management environment, with exclusive content and functionality. Along with our free Licence Manager you will be able to maximise the return on your training budget.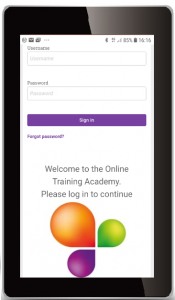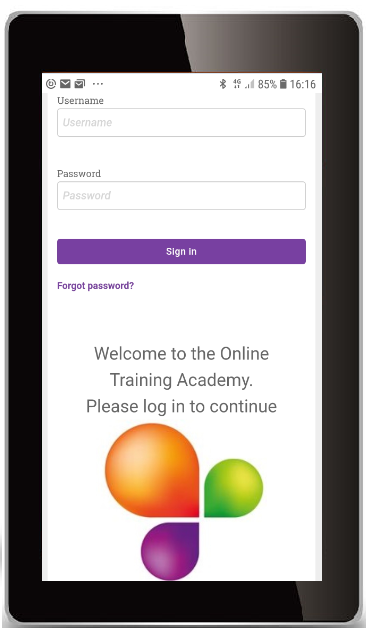 "The learning management system allows an overview of all learners to assess their stage of training, any problems are quickly remedied by a support team who are always on hand to answer calls or respond to emails.
As a manager, I have found huge benefits from using the Training Academy and Licence Manager that is quick and easy to get quotations, provides the facility to allocate courses whilst keeping track of individuals learning journey alongside so many other attributes that assist in managing learners."
Facilities and ICT Manager, Discovery Multi-Academy Trust
The service has been developed by experts, experienced in online training and delivery. The result is a user friendly system for managers and learners alike, easily operated by both computer experts and novices. The system is flexible, so it can support small businesses with just a handful of users up to large multi-site operators.
Our Training Academy allows you the flexibility to tailor content to meet your training goals without the need to be tied to content from one or a handful of suppliers. As and when required you select the courses to meet your needs from our catalogue of around 1800 courses, from over 100 of our publisher partners, and your staff are quickly enrolled.
With the Training Academy you can enjoy a flexible, cost-effective system that will meet your training goals without the expense and time needed to run and maintain your own system.
Download our LMS Course Catalogue
A Complete Branded and White Labelled LMS for your Organisation with Access to over 1800 courses
Amazing Value
Transparent pricing – no large upfront charge – only pay for learners who actually use the learning management system.
As well as all the functionality of the free LMS, the branded LMS enables you to create your own courses, implement and manage blended programmes, deliver webinars, use gamification and add an e-commerce store if required.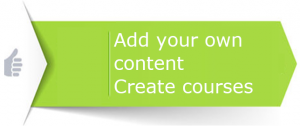 Populate the LMS with a variety of content, including: SCORM and TinCan compliant e-learning courses, all types of Microsoft Office documents, PDFs, video, audio, quizzes, surveys, questionnaires and certificates.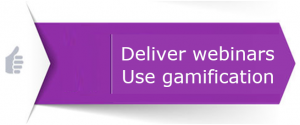 Integrate the delivery and management of webinars and offer users gamification to improve engagement.

About eLearning Marketplace
The multi award-winning eLearning Marketplace is the UK's largest provider of immediate access online training with customers in over 30 countries. Courses range from compliance and professional development to vocational qualifications up to Level 7 and come with a price match guarantee on advertised prices. With a Trusted Shops rating of Excellent and 2018 national award for customer service, your learning and development requirements are in safe hands with the eLearning Marketplace.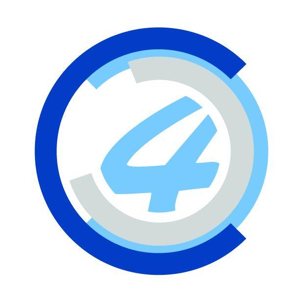 "We received outstanding service and support. We will be using Elearning Marketplace's services again and would recommend them to anyone!"

Assistant Quality Co-Ordinator, The Number 4 Group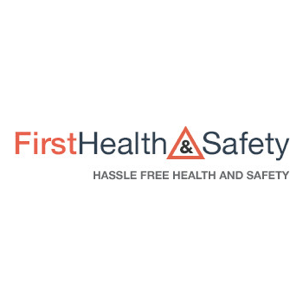 "We would have no hesitation in recommending ... a wide range of products supported by excellent customer service."

Steve Perks, Sales Director, First Health and Safety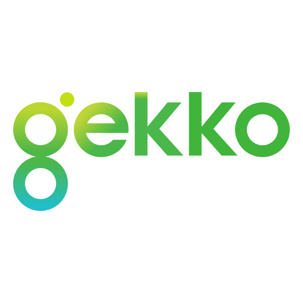 "So easy, so quick and exactly what I required. Very impressed and will be using again in the future for sure".

Toby Bartlett, IT Manager, Gekko Ltd