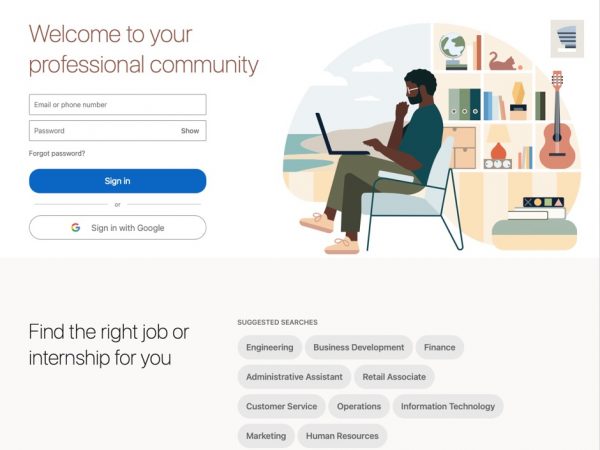 Most people have been racking up skills to include in their resume ever since they were a student. They'd volunteer, lead in organisations, work part-time, attend seminars to learn new skills, and find promising internships. By the time they graduate, they'd have a page of paper filled with all their hard-earned experiences.
However, we live in an age where almost everything is being done digitally. Simply having a summary of your relevant work experiences printed on paper just won't do. Recruiters have been using job posting websites to look for potential candidates for years now. The most popular one of them, LinkedIn, is more than just a job search site as it is mainly used to build a professional network.
Thanks to technology, streamlining the hiring process and finding the best candidates for the job has never been easier. If a human resource officer is specifically looking for an individual who graduated with a certain degree and with a specific set of skills, a list would be instantly available with just a few clicks.
Just as the process has been made easier for recruitment professionals, it's also been made a lot easier for those finding a career that is aligned with their passion, goals, and level of commitment. So how does one put technology to their advantage and maximise what LinkedIn has to offer for their job-hunting journey?
Start with uploading a great profile photo
Search your files for the most recent and professional-looking photo that you have. This does not mean that you have to abandon your quirky personality completely. You just have to pick a photo that is well-lit, high-resolution, and does not include anyone or anything else but you. It's also better if your face takes up most of the space on the frame so you can be easily identified by your picture alone.
Don't skip filling out your LinkedIn headline
Some people tend to skip writing objectives on resumes and CVs as they feel like it is a very pretentious task to undertake. In this case, having a substantial headline is key to making recruiters click on your profile and go over its contents. Remember that you only have 120 characters to encompass what you do and what you can explore. It's best to unleash your creativity to craft a catchy headline.
Add your educational background
It goes without saying that where you graduated is a must-know for most employers. Knowing that you achieved a degree, for instance, a secretarial one, from a prestigious university is a huge advantage because recruiters are bound to notice that information. Additionally, if you have any notable achievements like receiving honors, you may opt to include that. However, if you didn't have the chance to finish your academics, you can settle for including your last relevant academic endeavor. If none at all, you can simply completely disregard this aspect and go straight to discussing your previous work experiences in detail.
Be thorough in describing your previous work experiences
This only applies if you have any existing work experience. If you do have any, don't just settle for filling out your job position, the company's name, and how long you worked there. Make sure to include what your former job entails. Describe what you did there, preferably in detail. If you had a secretarial position, don't just say that you organized, managed, and coordinated. Expound it and discuss what you usually organized, managed, and coordinated.
Include specific keywords
Some employers choose to look for potential candidates by searching for specific keywords included in their profiles. This may be the job title itself, a skill, or something that the person fit for the job would know. To make sure your profile appears on searches, input keywords on your headline, job titles, skills, or job descriptions. Doing so will ensure that your LinkedIn profile will be more searchable.
Don't forget to include your location and set of skills
Contrary to the belief of some, adding your location is hardly a hazard. This works well to your advantage because most employers consider your residence or location an integral part of the search process. This may not be so for companies who hire remote workers but why waste the chance of being left out of the search results just because you failed to add your location? Also, don't forget to list your skills. While these are not as highly weighted as the headline, it is still important to fill this out correctly so employers can immediately see if you might fit the job.
Connect with your peers and colleagues
As mentioned earlier, LinkedIn is also a professional networking website. This means that LinkedIn is the social media of professionals. Here, you can add your past classmates, workmates, and anyone you please as connections. Because of this feature, recruiters may check your references and connections. So, make sure to connect with relevant people and follow topics that are relevant to what you do.
As much as possible, keep your profile active and updated. In LinkedIn, a constantly updated profile translates to an interest in pursuing something greater. So if you're seeking a new opportunity, you better get started on polishing your LinkedIn profile to get recruiters to notice it.
Author: Regi Publico
To learn more about using LinkedIn for job searching why not take advantage of our 20% discount on the online course, LinkedIn for Job Seekers :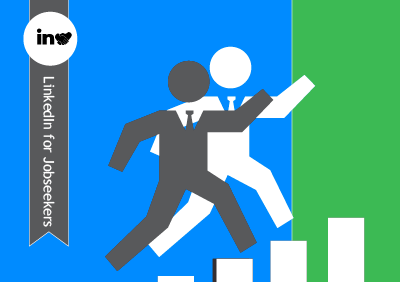 The multi award winning eLearning Marketplace is the UK's largest provider of immediate access online training with customers in over 50 countries. Courses range from compliance and professional development to vocational qualifications up to Level 7. We work with subject matter experts and large e-learning publishers to bring our customers a unique catalogue of over 2000 online courses with a price match guarantee. Customers have free private use of cloud based software to track, manage and evidence staff training, allocate licences to users and run sophisticated reporting.
Not all courses are on the website so if you can't find what you are looking for please do get in touch: 0844 854 9218
Source: