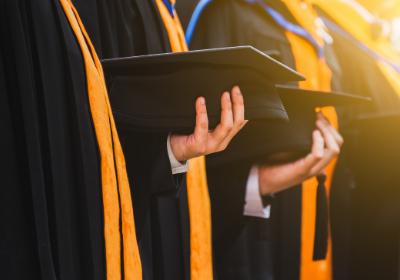 Since the outbreak of COVID-19 education is having to adapt to a more remote-based model of teaching and learning.
Whilst there are variations in the number of COVID cases in the UK regions, many universities are adopting hybrid learning. Some universities are teaching entirely online and some are facilitating a small number of face-to-face inductions and lectures as of September, 2020.
What is hybrid learning?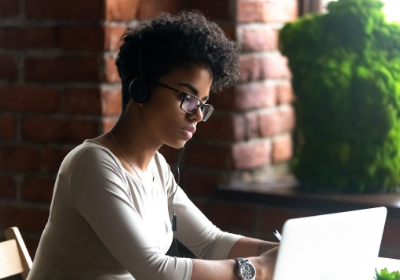 This is an educational model, where some students may attend a lecture in person and others may attend 'virtually', using a type of video conferencing tool like Microsoft Teams or Zoom. Hybrid learning models may include types of blended learning, whether asynchronous or synchronous. This means that teachers may get their students to watch video tutorials or engage in learning objects prior to a lecture or session (flipped learning). Or students may be quizzed in the lecture by using a variety of tools, one simple example being a poll.
Hybrid classes may include blended learning aspects that are asynchronous, such as online exercises, pre-recorded video instruction or learning objects, to support face-to-face classroom sessions. Synchronous learning is in real time, so the lecture could additionally be supported with different activities, such as polls or something like a Padlet brainstorming activity.
What are the main challenges facing universities?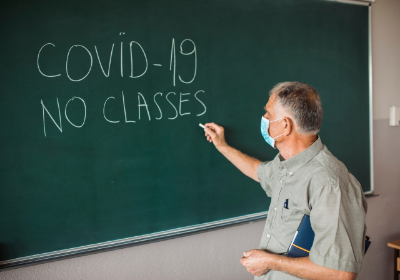 Universities have had to try to adapt to an ever-changing world since COVID-19 and the traditional model of teaching face-to-face has changed. Universities are now faced with many challenges to provide more remote opportunities for their students, this includes:
Trying to up-skill lecturing staff with new skills for the effective delivery of online teaching
Providing suitable platforms for students to learn remotely
Adding accessible resources, especially for videos and user guides
Training students not only how to use new tools, but existing ones like the VLE
Coping with the increased support demands on IT and e-learning teams
Provision of PPE across physical spaces and safety concerns
There is no easy answer in providing online training, for a number of reasons:
Some students, particularly mature students may have a low level of computing ability
Many students and staff, particularly those living in remote areas have poor wi-fi connections – thus the online experience can be affected
Not all students learn effectively either asynchronously or via a Zoom call compared to a face-to-face classroom
Some subjects are not very well suited to being delivered online, such as physical sports or certain practical sessions
Can you just provide a really nice learning object for students to use in their own time?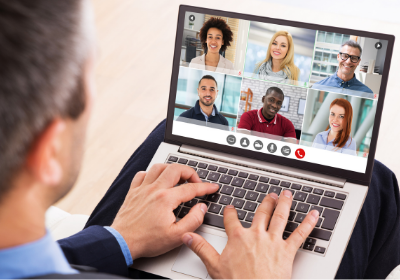 Learning objects are only one facet of a type of technology and tool which can help to aid asynchronous learning experiences. They can't replace that face-to-face connection between the teacher and the student. That said, teaching staff will need to consider very carefully their output and how they structure their content for students. Particularly if the first term is to be delivered 100% remotely.
With increasing pressure, universities must deliver engaging learning experiences and training for students online. As such and in no particular order, here are my top tips for delivering effective online training for students:
SMT: Review your IT/e-learning teams – recruit and support them, invest in them to help deal with the massive injection of support-related queries and student/staff training requirements
Provide training platforms and opportunities for training for teaching staff related to blended learning & pedagogic methodologies – such as asynchronous vs synchronous
Structure a process for displaying information and learning opportunities and how you want that to be presented to students via a VLE, Sharepoint site or separate platform
Create a number of different ways students and staff can seek training, such as instructional videos, user guides, online synchronous video conferencing and consider a dedicated platform in how to use new tools like Microsoft Teams or Zoom (add in online etiquette protocol for students and staff)
Do provide opportunities for disabled students, such as those with hearing issues to be able to interact and engage – add captions, or alternatives for inclusivity
Track and monitor engagement and retention
The above is by no means an extensive list of ideas, it does depend on other factors such as the type of subject matter being taught.
In order to help facilitate a range of pedagogy methodologies, there are a number of approaches and tools that can help make life easier.
Here are some mainly free ideas that you may wish to explore:
If you have Microsoft Stream (all Teams recordings are housed here) – then make use of the automatic captions.
Need to be able to provide external access to lecture recordings housed in Stream?
Provide students with an introductory slide before all online lectures, this should display dos and don'ts in terms of online etiquette as well as fundamental tool explanations
For blended learning or asynchronous learning ideas, take a look at Padlet, the Book activity in Moodle, Google or Microsoft forms, H5P for learning objects, Mentimeter, Socrative, Sway, Otter.ai & Kahoot (these are only a very small selection, there are lots more!)
Investigate and seek further training for the latest PowerPoint developments, they are very good and can make a real difference to the presentation of your slides (limit the use of text in your slides, use visual images)
Consider carefully if you want to play videos whilst running an online session in Teams or Zoom. In Teams there's a helpful slider to enable the audience to hear your speakers, so YouTube videos can be heard, (this won't work if you use a headset) Otherwise, look to provide a link for your audience to watch in their own time, perhaps in a breakout room. 
Do think about the structure of your online lecture – it's not the same as a face-to-face. Your students will lose focus if you try to teach a 45 minute lecture straight through. Instead have bite-sized lecture, with activity breaks – or conversation points. Engage the students. Then return to the lecture presentation to maintain interest.
Record lectures and provide easy links for students that are unable to attend
Author: Matt Ewens, Higher Education Expert