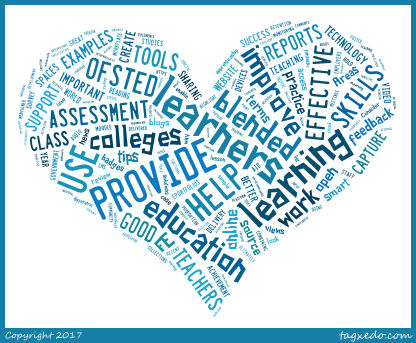 By Matt Ewens – Matt is a professional writer with a unique knowledge and experience of post 16 education.
Blended learning is not a new concept in terms of education, but it is certainly important.  Why is it important?
By its very nature a 'blended' approach to education can provide the learner with access to much more than the standard model of education or be a fantastic complement.  By combining e-learning and the use of technology, not to mention mobile/smart devices, there is a much wider range in how education can be delivered.  Improved assessment, reflection, retention, monitoring and feedback are just some of the benefits of having a blended approach.
According to the most recent Ofsted report 2016, we still don't yet have a world class education system and the proportion of good or outstanding general further education colleges has declined from 77% in 2015, to 71% this year.
Why?
There have been a number of challenges that the FE and Skills sectors have faced such as FELTAG and achieving 10% of courses online as well as Area Review.  Perhaps these challenges have contributed to the fall in the proportion of good or outstanding FE colleges?
So what can be done about this?  How can we get a 'world-class' education system?
One of the most important factors for colleges and skills providers is to perform well at their Ofsted inspection and this can mean the difference between attracting the best learners and potentially being closed down.  Teachers and senior management are under constant pressure to deliver services and are always fearful of losing their jobs, often having strict targets to meet.
Perhaps one step in the right direction is to evaluate those colleges and skills providers that are doing well and analyse why their delivery of education works.  There are in fact some fantastic examples that you may well like to explore in more detail below: (visit the Ofsted website to look up individual reports)
Following the changes to the Common Inspection Framework, FE Week posted the most recent Ofsted reports HERE.
If you prefer reading case studies that highlight good practice from Ofsted, there is a dedicated page last updated Nov 2015 HERE.
Case studies are a great way of finding out not only the challenges faced, but also how they were overcome.  Good case studies also provide support and advice to inspire a proactive way of thinking.
This article will probably only scratch the surface of blended learning tips to aid inspection. (There may well be one hundred or one thousand tips to help improve your Ofsted Grade) Ultimately what works at a college may not be as effective for an Adult and Community Learning provider.  What is important to recognise is that blended learning should be etched into every teachers' consciousness.
If you're reading this and thinking some examples would be nice… (look below)
Blended learning can seriously help to:
1.       Improve the retention of learners
2.       Utilise the latest smart-technology to provide more immersive environments
3.       Encourage collaboration through using cloud-based storage and sharing spaces online
4.       Provide teachers with much better access to their learners' progress and methods of assessment
5.       Have more evolved learning spaces and environments using whiteboards and lecture capture
6.       Facilitate flipped learning styles of teaching
7.       Save time and have more cost effective practices of delivery for both learners and teachers
8.       Cater for all learners' needs and provide better one-to-one support
9.       Use ePortfolio systems effectively and improve sources of reflection.
10.   Provide learners with access to more resources and self-help materials to reinforce their learning.
I should step in at this point and say that there may well be a further ten or twenty more reasons why blended learning is effective within education, but hey that's what the comments section is for so you can help to make this post as useful as possible.
Isn't that a telling point in fact?  If we are to improve and become truly 'world-class' then we should work together to help each other to improve.  Examples of best practice must be crucial to the success and development of blended learning in education and ultimately help improve inspection results.
Blended learning tip number 1
There are many aspects in terms of assessment and quality related to both the courses being taught and the tools available to teachers.  In terms of the learner voice, there are many online tools that can help to provide learners with a platform to provide their input into their education.
Areas of consideration and support:
Provide learners with an online space to collaborate and share their views on the quality of teaching through surveys throughout the academic year
Engage with the learners and invite a selected group to hold weekly review meetings to provide their input into teaching, learning and assessment
Participation – get all learners involved to find out their views, perhaps hold more light-hearted activities like a room 101, where learners can metaphorically 'bin' something that they don't like related to their learning
Provide some learners with the same training staff have on lesson observations, get them talking and putting across their views
Have a simple reporting tool for learners to document any problems they may have
Consider a 'Moodle Medals' style award system that could be provided to both the learners and teachers that have exemplified the ethos of attainment and success
Hold an annual end of year conference to highlight the primary concerns of learners as well as success measures, what went well and what are we doing better.
Any courses that achieve a score lower than 80% in terms of learner feedback should then have measures introduced to help improvement (sharing of practice from successful courses to aid improvement)
The types of tools that can help the above include:
(there are many more this is just a small list)
Survey Monkey – useful free online survey creator.
Google Plus Communities – great way of having private spaces to share and collaborate ideas.
WordPress blogs – get learners to create their own blogs 'what worked in class today' and 'what didn't work in class today' (these need not be public) – why not sync these blogs to an RSS aggregator or an app that allows the teacher to review all the blogs in one place on one smart device.  (use something like Feedly)
Use either an ILP (independent learning planner) or LMS (Learner Management System) – Moodle is still a popular platform or maybe something like Enable Virtual College.
ePortfolios can be used effectively to record learners' work and capture feedback as well as reflection, Mahara has been one of the most popular open source solutions.
Have some fun, create engaging Kahoot's to quiz learners on their views to assess their lessons.
Use an open source game creator to create your room 101 game – or better still inspire learners to create their own version through something like GDevelop.
Plickers! A great tool for gathering learner feedback for assessment in class.
Whatever tools are used they should align with something that can report or process simple statistics and aggregate into one place.  A simple example would be a spreadsheet of collected intelligence on each lesson and its overall standing, (for example and Art and Design HND course scoring 89% learner satisfaction rating)
Blended learning tip number 2
Apprenticeships have been cited by the government as an area of development and by 2020 the government wants to have three million starts.  Skills providers are crucial in providing workplace opportunities for young people and a smart combination of technology and blended learning can make the difference.
Areas of consideration and support:
Consider providing staff or assessors with handheld devices to capture and record audio/video of learners in the workplace to capture their progress and feedback on their apprenticeship.
Investigate netcam or webcam technology in the workplace to enable remote assessment of learners, thus cutting carbon emissions and saving time and money
Use an LMS that can provide your IT department's MIS team with data that matches the SFA's funding audit and a system that can keep track of the learner journey from apprenticeship to employment – looking at Jobcentre work programmes.  This will additionally provide good statistics for tracking, monitoring and reflection. (The eLearning Marketplace offers a free and branded LMS with online content suitable for apprenticeship delivery – give them a call, 01488 580017, and ask for a demonstration)
Employer engagement – work to collaborate with employers, use projects like the ETF Teach Too.
ePortfolios could also be used effectively as a tool that learners can use as a diary and interactive CV.
Invest in English and Maths and functional skills support – the AoC has some good information and also ETF.  eLearning Marketplace has some excellent functional skills tutorial videos.
Flip learning!  Use mobile devices! There's a really useful post by Carolyn Lewis about this area.
The types of tools that can help the above include:  (there are many more this is just a small list)
Something like a Zoom H5 for capturing audio and video for assessment.  Or alternatively most smartphones will capture adequate audio and video, which can be exported.
Again Moodle for an LMS system or the eLearning Marketplace solution, which offers effective delivery and management of online training.
Mahara is an effective open source system as already mentioned – or consider using a paid option like Elgg.
There are a whole host of open source solutions and a nice list of them provided by OSS Watch that can aid learners and staff.
Tools to aid flipping, include: EduCreations, Coach's Eye, iMovie, Animoto, Tagxedo, Xerte, Soundcloud, YouTube, Google+, Socrative, Screen-o-matic, Jing, Explain Everything and many more.. (there's also a Flipped Learning community)
Phew! If you've made it this far – here's a badge of achievement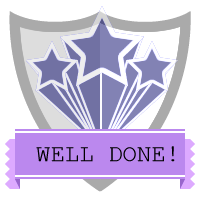 You can create your own badges through the Open Badges.me website (the Mozilla OpenBadges website provides excellent support to enable using open badges effectively)
I hope that the above was helpful and please let us know what has worked at your college or skills provider in the comments section.
Helpful documents, useful websites and sources:
Gov.uk – Ofsted resources
Ofsted Annual Report 2015/16: https://www.gov.uk/government/news/ofsted-annual-report-201516-englands-education-system-still-short-of-world-class
Ofsted annual report by Chief HMI: https://www.gov.uk/government/uploads/system/uploads/attachment_data/file/574186/Ofsted_annual_report_education_and_skills_201516_web-ready.pdf
See potential – case studies: https://www.gov.uk/government/publications/see-potential-case-studies-and-employer-information-pack/see-potential-case-studies-and-employer-information-pack
Further education and skills handbook: https://www.gov.uk/government/publications/further-education-and-skills-inspection-handbook
The common inspection framework: education, skills and early years: https://www.gov.uk/government/uploads/system/uploads/attachment_data/file/461767/The_common_inspection_framework_education_skills_and_early_years.pdf
Help from moving from benefits to work: https://www.gov.uk/moving-from-benefits-to-work/job-search-programmes
See potential: case studies: https://www.gov.uk/government/publications/see-potential-case-studies-and-employer-information-pack/see-potential-case-studies-and-employer-information-pack
English apprenticeships – our 2020 vision: https://www.gov.uk/government/uploads/system/uploads/attachment_data/file/482754/BIS-15-604-english-apprenticeships-our-2020-vision.pdf
Ofsted news videos: https://www.youtube.com/user/Ofstednews/videos
Ofsted data view: https://public.tableau.com/profile/ofsted#!/vizhome/Dataview/Viewregionalperformanceovertime
Other resources
Implementing FELTAG: http://www.learningandwork.org.uk/our-resources/life-and-society/implementing-feltag
The 10 best classroom tools for gathering feedback: http://dailygenius.com/best-classroom-tools-gathering-feedback/
he 10 Best Feed Reader Apps for RSS, News, and More: https://zapier.com/blog/best-rss-feed-reader-apps/
5 Ways to Amplify Student Voice With Technology: http://blog.whooosreading.org/amplify-student-voice-with-technology/
Ofstedwatch: the latest Ofsted reports for FE and skills: https://www.tes.com/news/further-education/breaking-news/ofstedwatch-latest-ofsted-reports-fe-and-skills
Teach too: http://www.et-foundation.co.uk/supporting/support-for-employers/teach/
English and Maths AoC: https://www.aoc.co.uk/teaching-and-learning/study-programmes-central/english-and-maths
Maths and English Functional Skills Reform Programme: http://www.et-foundation.co.uk/research/maths-and-english-functional-skills-reform-programme/
Elearning Marketplace – Maths and English Functional Skills Tutorial Videos: https://www.elearningmarketplace.co.uk/product/maths-and-english-functional-skills-tutorial-videos/
Elearning Marketplace – Free Use of our Learning Management System (LMS): https://www.elearningmarketplace.co.uk/lms/
Elearning Marketplace – Growth in Flipped Blended Learning: https://www.elearningmarketplace.co.uk/growth-in-flipped-blended-learning/
Flipped learning global initiative: http://flglobal.org/communityhome/
Tools
Create your own games: http://compilgames.net/
Plickers: https://www.plickers.com/
Mahara: https://mahara.org/
Google+ communities: https://plus.google.com/communities
Open Badges: https://www.openbadges.me
Tagxedo: http://www.tagxedo.com/
Moodle: https://moodle.com/
Camstudio: http://camstudio.org/
Big Blue Button: http://bigbluebutton.org/
Xerte: http://www.xerte.org.uk/
Padlet: https://padlet.com
Pearltrees: http://www.pearltrees.com/
Open source options for education OSS Watch: http://oss-watch.ac.uk/resources/ossoptionseducation
Matt Ewens is a professional writer with a unique knowledge and experience of post 16 education. He has over seven years' experience of researching and providing information on digital technology and blended learning. His work has helped promote and cite best practice related to the application of innovative mobile technologies and concepts, such as augmented reality, flipped learning, ergonomic learning spaces and handheld devices within teaching and learning.