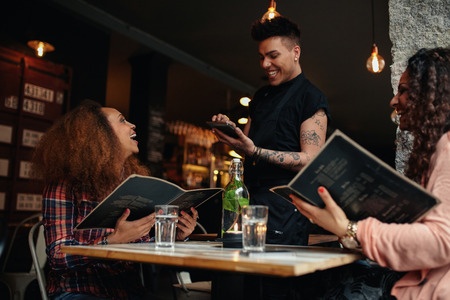 Hospitality is one of the most competitive industries in the world and with the pace of global change accelerating staying ahead of the competition has never been so critical to business success. Whether it's looking at today's developments or anticipating future trends, technology is playing a major role in hospitality businesses striving to stay ahead, enabling a variety of efficiencies and cost savings, and the implementation of innovative approaches. But it's not just in hospitality that technology is driving innovation and change, research has shown that companies that use technology not only grow faster, but also create more jobs.
One such technological innovation is artificial intelligence, also known as machine intelligence, used in robotics, which mimics cognitive functions that humans perform such as learning and problem solving. When artificial intelligence is combined with speech recognition a robot learns from interactions with humans and continually improves its responses. Robots also use collision detection which enables them to move around a building or outside space, providing the opportunity for robots to conduct duties such as a porter, concierge or room service. For many the idea of robots taking the place of staff is something that they wouldn't consider for a variety of reasons. However, robots are already performing job roles particularly in hotels, with the first hotel staffed by robots in 2015. As you'll see in the video below the Sheraton Los Angeles San Gabriel Hotel where robots are assisting with a variety of job roles.
In fact robots do a variety of roles across hospitality and are more commonplace than you might think. One of the most common robots used in the hospitality industry is a chatbot, which is being used to deliver online customer service and take bookings. According to Chatbots Magazine 'a chatbot is a service, powered by rules and sometimes artificial intelligence that you interact with via a chat interface'.  A bot tries to replicate the experience you would have with a human e.g. ordering a meal in a takeaway restaurant or a making a hotel booking with a booking clerk. It's this immediate, personal service that is so important to the customer, but costly and time consuming for businesses to deliver, hence many hospitality businesses are turning to chatbots to automate this engagement with their customers. There are of course occasions when a friendly helpful person is required, but there are many processes that technology and chatbots can help with. They are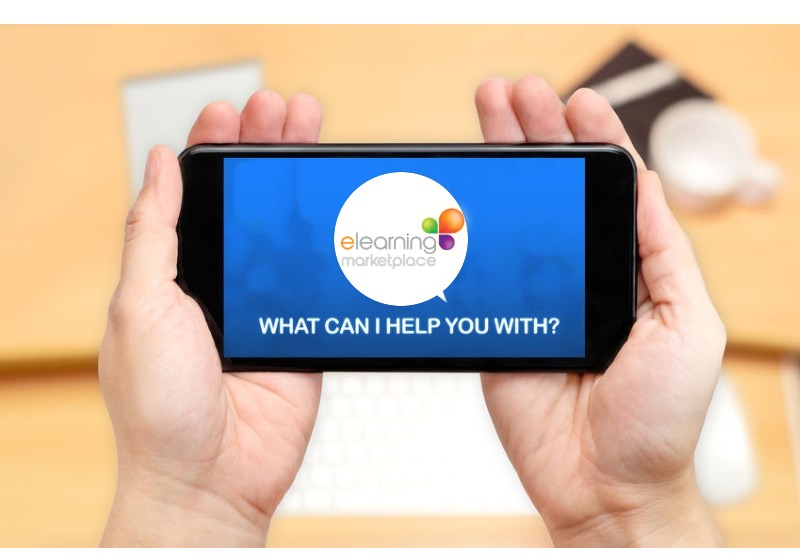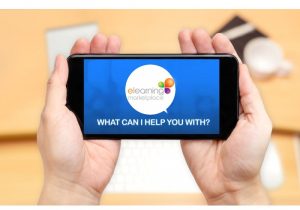 particularly beneficial for dealing with hundreds of questions from thousands of people all at the same time. Chatbots also store information entered by customers so that a business can gain valuable knowledge about their customers to help inform future offers and business developments.
Although robots might be favoured in large hotel chains, travel agents and airports, where they can make large long term investments, and chatbots require specific IT skills, a more commonly used technology with quick wins to bring efficiencies and cost savings to the industry is online training and the use of mobile technology for learning. Traditionally employees in the industry work shifts and unsociable, long hours. Employers often don't have the staff numbers to release individuals to attend off site class room training, which comes at a much greater cost than online learning. The flexibility of training anywhere, at any time and on a PC, laptop, tablet or smart phone, whether scheduled time in a staff room, during a quiet period or on a train, offers an employer an extremely cost effective solution that fits around business commitments. Technology is a great enabler resulting in more and more businesses taking advantage of online learning. In a Council of Hotel and Restaurant Trainers (CHART) survey 76% of companies said that their use of online learning will increase the following year. It was also found that those businesses that spent 5% or more of their budget on training experienced 23% less staff turnover, and offering a larger percentage of online learning had meant lower management turnover.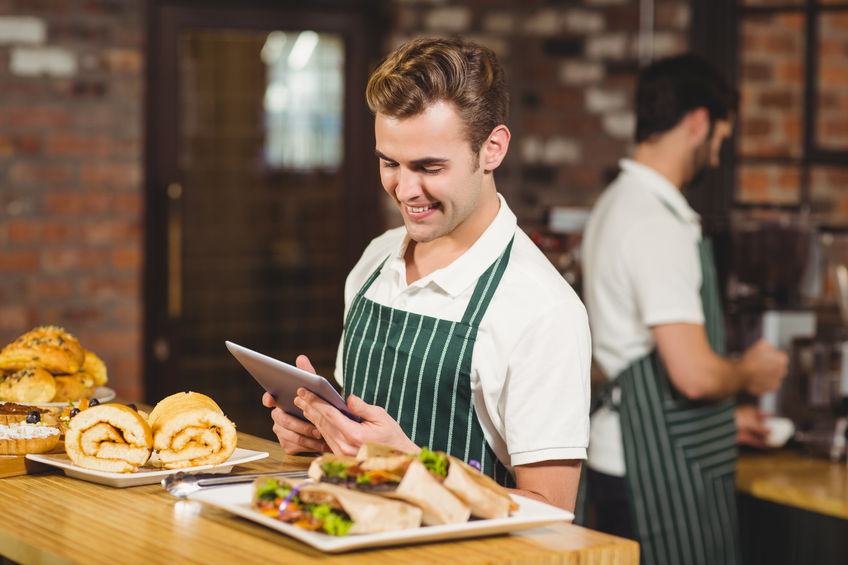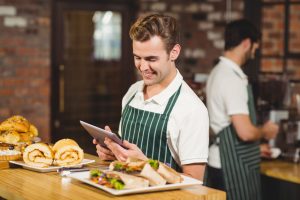 In today's society of instant access, where we turn to Google to answer a question or an app to find a recipe, employees are requiring the same instant access to learning in the workplace. This instant access to training is empowering for staff as self directed learning enables them to take charge of their own development and prove their knowledge and skills to their
employer.  Empowered and engaged employees are good for business in so many ways, but in particular staff retention and loyalty. Another benefit of technology being used for staff training and development in hospitality is the opportunity to deliver just in time learning, e.g. when temporary bar staff don't have awareness of licensing laws, an online course enables them to receive the required knowledge in an hour before they start behind the bar, perhaps undertaking the training on their mobile phone. They can then refer back to this learning at a later date if required. A learning management system (LMS) populated with instant access learning resources provides tracking of learning progress and evidencing it for compliance purposes, and also evaluating the effectiveness of training against company objectives. This use of e-learning puts an employer ahead of their competitors by gaining £24 / $30 worth of productivity for every £0.80 / $1 spent, as IBM research found.
The hospitality sector in the UK has an annual turnover of staff of 30%, which is double that of the UK average across all industries. In the US the turnover of staff is over 73%! This has a massive impact on expenditure due to the cost of recruitment and training, a cost that can increase significantly if the ex-staff member to be replaced is experienced, knowledgeable and skilled. Experts found that an employee on £8 / $10 costs around £2,682 / $3,328 to replace and a manager on £32k / $40k around £6,446 / $8,000. In the UK 35% of those who leave a hospitality job do so because of a lack of career prospects and 63% because of low pay and benefits. Looking after staff and making them feel valued is crucial for any company as staff are their biggest asset. But in hospitality where recruitment and training costs play such a large part it's even more important that staff are valued and offered incentives to stay. Susy Roberts, founder of Hunter Roberts, works with hospitality businesses all over the world and says "Whatever the role, training and personal development should be a priority" as people need to feel they have career prospects by developing their experience, knowledge and skills. This was endorsed by the Research Institute of America survey that found that using online learning can increase staff retention by 60%.
eLearning Marketplace has a catalogue of thousands of online courses covering compliance, professional development and vocational qualifications. We offer a price match guarantee on advertised prices, a FREE learning management system to track, evidence and manage training and a FREE Licence Manager app to manage your course licences. Not all courses are on the website so if you can't find what you are looking for please do get in touch: 0844 854 9218
Sources:
https://www.revfine.com/robots-hospitality-industry/
http://www.chart.org/assets/files/Training%20Tools%20and%20Resources/Training%20Trends%20Study/2017%20Training%20Trends%20Presentation.pdf">
https://smallbusiness.co.uk/fixing-staff-retention-issues-in-the-hospitality-industry-2544803/
https://www.middlemarketcenter.org/expert-perspectives/how-to-use-technology-to-pull-ahead-of-the-competition">
https://www.docebo.com/blog/boost-employee-productivity-elearning-investments
https://chatbotslife.com/how-chatbots-are-transforming-the-hospitality-industry-7631089dcc09