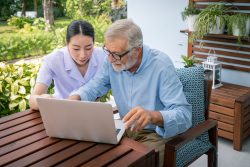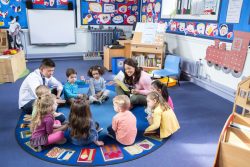 For those who don't work with, or care for vulnerable adults or children it is generally the press that brings to our attention the abuse of those in our society who require protection. It was only a few days ago that the head of Ofsted, the Office for Standards in Education, Children's Services and Skills, highlighted a newly published report that identifies failures by authorities to protect vulnerable children within family circles against sexual abuse, saying "It's unacceptable for children to be left at risk by the very agencies supposed to protect them". The report worryingly states that little progress has been made since an examination of child sex abuse within families by England's Children's Commissioner in 2015. However, it's not just children within some family circles that are at risk, with many reports on child abuse in nurseries and horrific abuse suffered by adults, especially those with learning disabilities, in care homes across the UK making the headlines.
One such care home is Atlas Care Homes in Devon, that were only investigated by police after whistleblowers reported concerns. In many such cases it is often whistleblowers who decide to speak out that brings abuse out into the open, but too often whistleblowers are ignored. This and the fact that those who have spoken out in the past have paid with losing their jobs and have found it difficult to find new employment, makes employees reluctant to blow the whistle on employers, despite UK law which should protect them. The law states that whistleblowers should not be treated unfairly or lose their job and confidentiality or gagging clauses in a settlement agreement are not valid for whistleblowers.
In 2018 the Care Quality Commission (CQC), the public body of the Department of Health and Social Care in the UK setup to regulate and inspect health and social care services in England, received 67,590 allegations of abuse in care homes which is an 82% increase on the numbers reported in 2014. Investigations on NHS and private care homes uncovered a range of different types of abuse which are beyond the understanding of those of us who view every life as important as another. Unthinkable abuse such as solitary confinement, neglect, physical abuse and psychological torture has in the worst cases lead to death. Figures released during 2019 showed that physical restraint was at a record high!
Thankfully it's not all doom and gloom and the majority of those in the care sector offer an excellent service. The CQC, as the regulator and inspector of care homes, says that over 80% are rated good or above, but we know from care home closures and care home owners speaking out that maintaining quality has been getting tougher and tougher. eLearning Marketplace's customers include several hundred care homes and many go above and beyond to provide far more than the mandatory level of training for staff, to ensure that they are knowledgeable and skilled to provide the best possible service. But no-one deserves to suffer at the hands of another and the goal must be that 100% of care homes are rated good or above, so why aren't they?
According to a report last year the number of unqualified care workers in the UK could be as high as 500,000, many who are working cash in hand for low wages, who expose those they care for to an unskilled workforce and high levels of risk. One of the main reasons for this is the under funding of the social care sector in England and Wales as employers struggle to make ends meet; cutting wages, time with patients and training. In an article in Care Home Professional the Director of Care Campaign for the Vulnerable said that many families and carers report poor training in care. With an aim to keep carers working their contracted hours employers often require staff to undertake training outside of their working time, resulting in absences from training and a reluctance to complete even mandatory training, but at the same time still undertaking their job. Back in 2016 the Alzheimer's Society highlighted 'a catalogue of failures by insufficiently trained home care workers resulting in poor care for those with Dementia'. In an investigation into home care training, which consisted of 700 home care workers, research by Skills for Care, 119 local authorities and a survey of 1220 dementia sufferers, it was found that of 520,000 home care workers, caring for over 400,000 people with dementia, over a third of them had no dementia training. When 43% of home care workers asked their employer for training over half of them were turned down.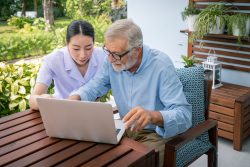 Last year the Association of Directors of Adult Social Services said that since 2010 the government has cut £7.7bn from the adult social care budget in England, causing tens of thousands of disabled and older people to be at risk of not getting the basic support they require. But during this time the government claimed that their investment in adult social care was sufficient 'if combined with a rigorous approach to efficiency', despite the Local Government Association estimating that there would be a funding gap of £1.5 billion by this year. In September 2019, in response to the growing concerns about the whole social care sector, the government announced an extra £1.5bn for adults and children's social care for 2020-21 and it is hoped that following the spending review due this year a significant funding rise will put an end to the austerity felt in the sector. Combine this with efficiencies that many care providers have established to save time and money on operating procedures, and it is hoped that the sector will go from just about balancing the books, to strong growth and all-round improved service to those they care for.
Efficiencies in the sector are taking various forms such as:
The use of online learning to deliver the knowledge requirements of the Care Certificate, mandatory training and other professional development. This has resulted in:

less time off the job for staff

significantly less training costs due to the lower price of online training compared with face to face training

flexibility to be able to undertake training at a convenient time and place

providing personalised learning for employees with different levels of knowledge and skills

the ability to revisit training as and when required

Providing staff, who work remotely, with tablets or laptops to access training and real time data about clients;

The use of digital cloud based data collection software to provide staff with online access to client records, appointment setting and shared services. Ensuring that staff can access critical information when visiting clients, update records as required and better predict future care needs. Improved collection and analysis of data improves a service providers ability to offer a personalised service;

The use of digital cloud based collaboration software to enable organisations involved in a client's care to fulfill their statutory obligations. For example Deprivation of Liberty referrals, pre-authorisation reviews and assessments required to ensure there are no unauthorised Deprivations of Liberty. Since the introduction of this project there have been significant efficiency savings and improvements to quality;

The introduction of assistive technology to support the independence of clients which has resulted in less hospital interventions and carer visits. A successful project in Hampshire featured Amazon's Alexa which clients reported increased independence and reduced isolation;

The use of mobile devices and apps for the management and effectiveness of safeguarding of children and adults, saving time, money and improving early intervention following the raising of concerns. As director of safeguarding services Mike Glanville explained 'The ability to track concerns securely, instantly and comprehensively, with technology at your fingertips, means lives can be changed and saved because safeguarding leads are able to spot patterns and trends more easily'.
Innovation in adult and children's social care services is seen as fundamental to providing an excellent service which is good value for money. Many projects are underway to build evidence of successful innovations in the sector, such as the Supporting Adult Social Care Innovation (SASCI) project, being run by the London School of Economics and the 2019 UK government Innovative Digital Social Care projects. These £1million funded projects support ten local authorities to design a digital solution to address a specific issue within their social care service. Technology is continually changing the way all sectors work and to stay ahead of the competition embracing technology transformation is seen as a necessity. The social care sector is no exception and those providers who embrace change and tackle the challenges of innovation will be the best placed to sustain a quality service into the future.
The multi award winning eLearning Marketplace is the UK's largest provider of immediate access online training with customers in over 40 countries. Courses range from compliance and professional development to vocational qualifications up to Level 7. We work with subject matter experts and large e-learning publishers to bring our customers a unique catalogue of over 2000 online courses with a price match guarantee. Customers have free private use of cloud based software to track, manage and evidence staff training, allocate licences to users and run sophisticated reporting. With a Trusted Shops rating of Excellent and a national award for customer service, your learning and development requirements are in safe hands with the eLearning Marketplace.
Not all courses are on the website so if you can't find what you are looking for please do get in touch: 0844 854 9218
Sources:
https://www.theguardian.com/society/2020/feb/02/children-left-at-risk-of-family-sex-abuse-safeguarding-failures
https://www.independent.co.uk/news/health/abuse-care-home-cqc-autism-learning-disability-whorlton-hall-police-a8969026.html
https://www.carehomeprofessional.com/number-of-unqualified-care-workers-in-uk-could-be-as-high-as-500000-report-claims/
https://www.theguardian.com/society/2019/jun/26/social-care-funding-crisis-putting-tens-of-thousands-at-risk
https://www.kingsfund.org.uk/projects/verdict/how-serious-are-pressures-social-care
https://www.local.gov.uk/sites/default/files/documents/2019-11-19%20LPS%20Discovery%20Report.pdf
https://www.local.gov.uk/sites/default/files/documents/SCDIP%201819%20Assistive%20technology.pdf
https://www.local.gov.uk/sites/default/files/documents/SCDIP%201819%20Better%20use%20and%20visualisation%20of%20data.pdf
http://www.lse.ac.uk/cpec/research/sasci
https://edexec.co.uk/safeguarding-why-harnessing-innovation-for-early-intervention-is-everyones-responsibility/
https://edexec.co.uk/safeguarding-why-harnessing-innovation-for-early-intervention-is-everyones-responsibility/