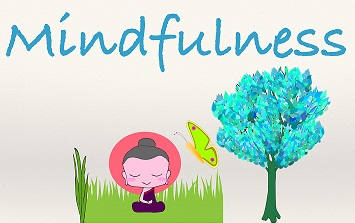 Mindfulness is rapidly becoming a global phenomenon, supported by more and more rigorous scientific research, and driven in part by a desire to find new ways to help solve the challenges that threaten our health. Last week a landmark British report from Mindful Nation UK laid out recommendations for the provision of mindfulness across many public policy areas.
The World Health Organisation has warned that mental ill-health will be the biggest burden of disease in developed countries by 2030. Staggering figures show one in five employees is likely to be affected by depression at some point in their lives. Already, mindfulness training has been shown to reduce the risk of relapse of recurrent depression by one third. In a two-year clinical trial, led by researchers from Oxford University, people already taking antidepressants were assigned to a Mindfulness based Cogitative Therapy programme with a view to reducing or stopping their medication, or were asked to continue antidepressants alone. With support from their GP and therapist, around 70% of the mindfulness group were able to stop taking antidepressants.
But what is Mindfulness?
According to Reachout:  Mindfulness is about training yourself to pay attention in a specific way. When a person is Mindful they:
Focus on the present moment
Try not to think about anything that went on in the past or that might be coming up in the future
Purposefully concentrate on what's happening around them
Try not to be judgmental about anything they notice, or label things as 'good' or 'bad'
There is more and more evidence that the practice of Mindfulness can be effectively transferred to the workplace particularly with regard to training. High profile businesses such as Google and Toyota have already introduced the concept of Mindfulness to their workforce. An engaged workforce is a productive workforce and implementing Mindfulness practices can help employees to be fully engaged with their work, increasing their focus and decreasing their stress levels.
Some of the obvious benefits include:
Less stress and anxiety in the workplace means less absenteeism. According to CIPD & Simply Health Absence Management Report 2015 31% of employers have seen an increase in so-called 'presenteeism' in the last 12 months. This is largely a result of   more and more businesses seeing employees working long hours as the norm.
Focusing the mind and increasing concentration is shown to boost productivity.
A relaxed workforce are far better prepared to be able to cope with stresses of the working day.
Can prevent burnout and prevent job satisfaction
Interestingly, Steve Jobs placed huge importance on meditation following his time travelling in India. He was a pioneer of "mind technology" the use of Zen mindfulness meditation to reduce his stress, gain more clarity, and enhance his creativity. In Walter Isaacson's 2011 biography of Jobs, he quotes the computer genius as saying: "If you just sit and observe, you will see how restless your mind is. If you try to calm it, it only makes it worse, but over time it does calm, and when it does, there's room to hear more subtle things. Your mind just slows down, and you see a tremendous expanse in the moment. You see so much more than you could see before."
As a result of the increased demand and access to online learning there is a wealth of learning material on Mindfulness available at a touch of a button. We asked Libby Seery from Renaissance Life Therapies her views and she told us:
"The market for self-help literature that teaches you how to deal with depression or navigate the trials of life in a more adaptive way is massive. Using rich web-technologies such as videos, podcasts and interactive forums and quizzes we can now turn a "passive" learning experience into an actively engaging one. Thanks to technologies like Skype we can also now include the one element that is sorely missing from self-help: on demand personalized support".
So as more and more businesses recognise the workload and time pressures of their team could they work smarter by commissioning Mindfulness training for their staff?
If you're interested in undertaking a course in Mindfulness then take a look at this online Mindfulness course.
Sources:
Guardian
Renaissance Life Therapies
Reachout.com
HR Magazine
Action on Depression
Walter Isaacson's 2011 biography of Jobs