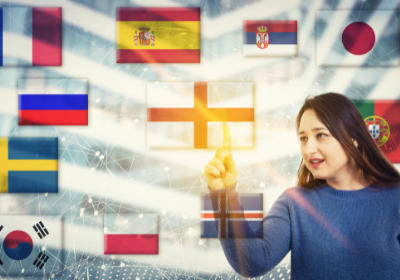 No matter what you do for a career, you can't expect stagnation on an industry level. There will always be enterprising teams and individuals looking for ways to push things forward. How can they outperform their competitors? What innovations can they bring to the table? Even if you're confident in your abilities right now, there's no saying how competitive you'll be after a year of minimal self-improvement. You might find that you're no longer fit for purpose.
This is why training isn't just something to think about when you have a free hour one afternoon. It's a crucial investment for every consistently-successful professional. And since 2021 is coming to an end as I write this, it's the perfect time to look ahead and think about what you're going to focus on in 2022. How can you make yourself more valuable?
There's certainly no shortage of viable avenues. You could move towards a managerial position by pursuing relevant qualifications, for instance, or choose one of countless industry-standard software tools to add to your repertoire. But one option that's always worth considering is learning a new language. In this post, we'll make the case that becoming multilingual is the best training you can invest in for 2022. Let's get started.
Remote working has made communication even more crucial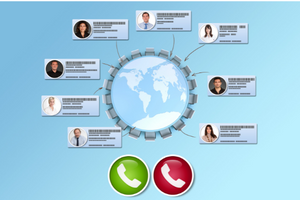 Ever since the first lock downs of 2020, remote working has gone from an optional extra to a necessary offering for businesses around the world. This (along with the prevalence of freelance marketplaces) has led to companies embracing the prospect of hiring people overseas and forming international teams.
If you're not going to be keeping everyone in an office, what reason is there to confine your hiring search to your main country of operation?
Due to this, your value as a professional is much broader than ever before. When looking for opportunities, you can cast your net as wide as you'd like. But however much the structure of business opens up, language will remain a significant barrier. Learning a new language will make you a viable hire for so many more companies that are open-minded in principle but unwilling to deal in English (for understandable reasons).
Global operation is increasing the value of translators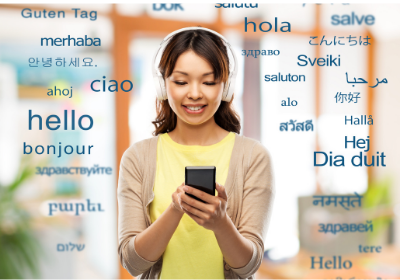 We can't underplay the impact of automation on translation, as the power of tools like Google Translate is undeniable. People everywhere use their smartphones to muddle through confusing situations, and companies rely on it to generate semi-readable versions of its pages — but that doesn't mean it's a good solution overall, because it has major flaws.
There are superior automation alternatives accessible to those companies, such as WordPress translate plugins: there are various plugins for WordPress that use machine-learning processes to generate improved translations, and many of them provide on-demand editing services to polish those translations until they're good enough for regular use. But that last part drives the point of this section home: automation still can't produce top-notch translations.
If you become sufficiently proficient in another language, you can easily find work as a translator, whether you're working from scratch or cleaning up output from an automated translation process. This gives you great backup options at the bare minimum.
Learning a new language can help expand your perspective
It's almost impossible to discern the extent to which the language you speak (and think) affects how you see the world, but it's difficult to contend that it has no impact whatsoever. Some languages feature words that don't have neat translations, and the people who use them are thus familiar with concepts that go ignored elsewhere.
This means that learning a new language won't just help you from a practical standpoint: it will also help you grow as a person through looking at things in fresh ways. Investing in training should encompass everything about you, including your well-being, as personal growth inevitably leads to better work, greater creativity, and a stronger attitude.
It'll bolster your options for working overseas in future
Have you ever dreamed of working in another country? Not just working for an overseas company, but actually going there and experiencing everything the country has to offer. Well, despite difficulties in global travel, that's still a realistic option for many people — but that's almost exclusively if they're fluent in the languages of the countries they're hoping to visit.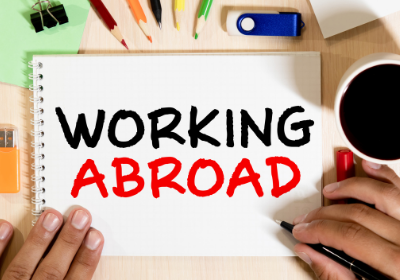 After all, unless you're going to teach English as a foreign language, you're certain to be placed in an environment that'll require you to interact with people who don't speak English well enough to cover your lack of fluency in the regional tongue. Businesses don't want to invest in people who can't communicate effectively in their working environments.
So what language should you look to learn to open up new avenues for working overseas? It depends on your desired field, but it's best to start by considering languages like Standard Mandarin Chinese (the native tongue for almost a billion people) or Spanish (spoken natively even more broadly than English despite its relative lack of global influence). If there's a particular country where you'd like to work, though, choose your language that way.
Wrapping up, becoming multilingual is great for various reasons. It helps you to communicate with worldwide teams, find translation work, broaden your horizons in general, and work overseas. So why not give it a shot by taking a language course? By the time 2023 arrives, you could be capable of so much more.
Author: Rodney Laws, Editor at Ecommerce Platforms
The multi award winning eLearning Marketplace is the UK's largest provider of immediate access online training with customers in over 50 countries. Courses range from compliance and professional development to vocational qualifications up to Level 7. We work with subject matter experts and large e-learning publishers to bring our customers a unique catalogue of over 2000 online courses with a price match guarantee. Customers have free private use of cloud based software to track, manage and evidence staff training, allocate licences to users and run sophisticated reporting.
Not all courses are on the website so if you can't find what you are looking for please do get in touch: 0844 854 9218