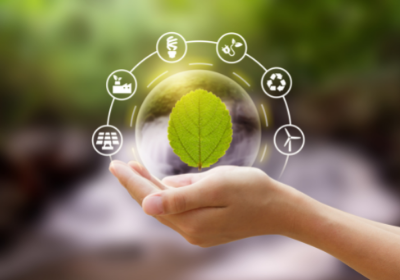 Reduce your environmental impact, improve your bottom line and transform the way you work with an environmental sustainability course approved by the IEMA.
The Institute of Environmental Management and Assessment (IEMA) is the professional body for everyone working in environment and sustainability. The IEMA has declared a climate and environmental emergency, they challenge norms and drive new enterprise to make measurable progress to transform the world of sustainability. They believe that together we can change perceptions and attitudes about the relevance and vital importance of sustainability as a progressive force for good.
The 2019 IPBES report indicated that goals for conserving and sustainably using nature to achieve sustainability may only be achieved through transformative changes across economic, social, political and technological factors. The majority of company executives believe that businesses are ill-prepared for the transition to net zero carbon emissions. According to the IEMA the path to a more sustainable future relies on employers and employees taking active steps to reduce the gap in their green skills, and those who are not prepared will be left behind. The IEMA supports organisations and individuals to build the capability and skills needed. Training courses can make a practical difference in the workplace to promote the goal of sustainable development through improved environmental practice. We have recently added the following two courses to provide learners with environmental sustainability skills which are certified by the IEMA.
IEMA Environmental Sustainability Skills for the Workforce
This concentrated online course provides learners with a practical introduction to environmental sustainability, ensuring they are equipped with the knowledge, understanding and motivation to create measurable sustainability impact within their organisation.
Learning Objectives
On successful completion of this online course the learner will have the knowledge and understanding of;
The main environmental and economic risks and opportunities
Compliance obligations and business drivers for change
The main potential impacts on environment and sustainability
How to improve the environmental performance of your business or organisation
IEMA Environmental Sustainability Skills for Manager

s

This course provides managers with the knowledge and skills needed to contribute to the improved environmental sustainability of their organisation. Perfect for learners from any industry in understanding the strategic and operational implications environmental sustainability has on them, their team and department.

This is ideal for team leaders and managers who want to oversee organisational improvements in environmental sustainability.
Learning Objectives
On successful completion of this online environmental sustainability course the learner will have the ability to:
Evaluate drivers for sustainable change and barriers
Apply knowledge and understanding to baseline data to monitor and improve performance
Apply knowledge of environmental sustainability across the value chain
Demonstrate the importance of implementing resource efficiency
Demonstrate how employees can improve environmental performance
References:
https://www.iema.net/resources/news/2020/12/04/iemas-crucial-role-in-preparing-businesses-for-net-zero-transition