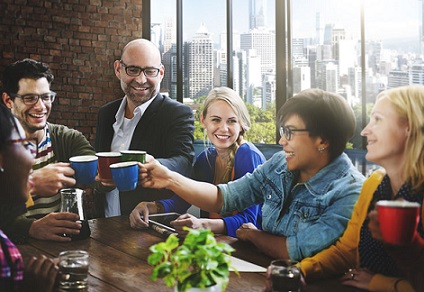 With the shocking statistics regarding ill health in the workplace, we thought we'd reflect on the health and well-being of employees and look at what employers are doing to support good health.
Employees in many countries are working longer and longer hours and reporting that their office environment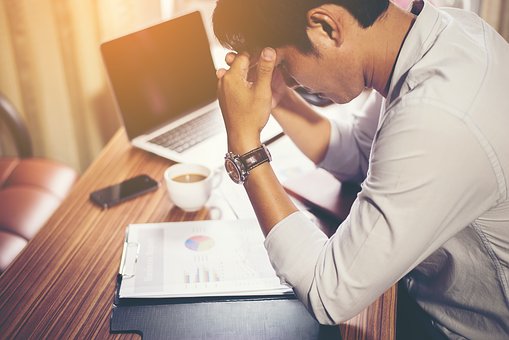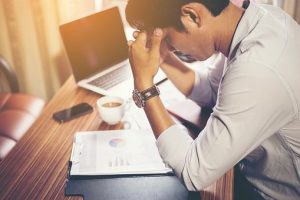 and workload are attributing to their ill health. This is not only resulting in absenteeism, but also employees leaving their jobs; in Canada 25% of employees have left a job due to stress. According to the Health and Safety Executive in the UK, over half of all workplace absences are now due to stress, anxiety and depression, which resulted in 5 million lost working days in 2016-2017 and £9.7 billion being spent on new cases of ill health in the workplace. Work related stress is often the cause of anxiety, depression or heart problems, or it can make an existing mental illness worse. In parts of the US a police officer who suffers from workplace stress and has a heart attack, can be compensated for a workplace injury, demonstrating just how seriously stress in the workplace is taken. Alarmingly the Japanese Karoshi report found that 20% of employees in Japan are at risk of death from overwork! The World Health Organization is saying that stress has become a 'world-wide epidemic', which is not surprising with statistics such as 80% of workers in India and around 50% in France suffer from stress at work.
When we consider the shocking statistics around ill health in the workplace we can draw a number of conclusions on the impact both to the employee and employer. In a Chartered Institute of Personnel and Development study it was found that employees with a mental illness are not only likely to take long term absence, but are also more likely to get into conflict with colleagues, find it difficult to manage multiple tasks and to concentrate, take longer to do tasks and are generally less patient with those around them. So it makes absolute sense for an employer to promote and support good mental health and well-being, but to do this they require the right knowledge and skills. The survey found that 40% of organisations have trained managers to support staff with mental ill health, but only 18% say managers are confident to spot early warning signs of mental ill health, so there's much more to do.
However, well-being is not all about mental health and stress, but also more general health, happiness, and a sense of purpose and positivity. There is a strong link between the culture of an organisation, a happy workforce and business success. A positive culture and working environment where employees can thrive and fully engage in their work is where people want to work, employees are more loyal and there is less stress, all of which boosts employee health and work performance. To create a positive culture management need to promote positivity across the organisation so that employees feel valued, happy and positive themselves. Enabling time for employees to get to know each other through social interaction and encouraging them and managers to really listen to others is vital.
Workplace health and well-being strategies tend to have a common theme, which is a culture of openness and having someone to talk to who has a good awareness of stress and mental health issues. Key to this is not only the training of managers, and in many cases a designated support person, but also all staff so that they can identify risk factors and learn tips for improving their health. ACAS has a number of excellent guides on promoting mental health and reducing stress in the workplace, and they have also developed a Framework for Positive Mental Health at Work. Find out how Metropolitan Council reduced stress related absence by about a third in their first year of adopting a new approach to work related stress. The Bank Workers Charity took a blended learning approach to creating mentally healthy workplaces.
UK businesses could save £8 billion per year if they have better mental health support for employees. In the US job stress is estimated to cost industry over $300 billion. The economic case for employers providing support to promote and prevent mental health illnesses is also made by London School of Economics and Political Science who found that for every £40 spent there is a saving of £347. For support on developing an effective health and wellbeing strategy take a look at some excellent guidance HERE
Article written by Carolyn Lewis, Managing Director, eLearning Marketplace Ltd
eLearning Marketplace has a catalogue of over 2,000 online courses covering compliance, professional development and vocational qualifications. We offer a price match guarantee on advertised prices, a FREE learning management system to track, evidence and manage training and a FREE Licence Manager app to manage your course licences.
Not all courses are on the website so if you can't find what you are looking for please do get in touch: 0844 854 9218
Sources:
https://www.telegraph.co.uk/news/2018/11/01/work-related-stress-mental-illness-now-accounts-half-work-absences/
http://www.acas.org.uk/index.aspx?articleid=1900#Why%20is%20understanding%20and%20addressing%20mental%20health%20important?
http://www.acas.org.uk/media/pdf/8/9/Case_study_Addressing_mental_health_in_the_workplace_by_creating_a_culture_of_openness.pdf
http://www.acas.org.uk/media/pdf/6/h/Promoting-positive-mental-health-at-work-case-study.pdf
http://www.acas.org.uk/media/pdf/s/t/Case_study_The_Management_of_Mental_Health_at_Work_in_Mind_Harrow_FINALFINAL_(002).pdf
http://www.acas.org.uk/index.aspx?articleid=1900#Why%20is%20understanding%20and%20addressing%20mental%20health%20important?