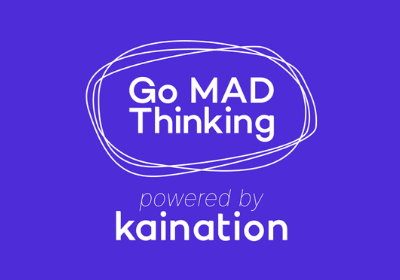 We are delighted to annouce a new publisher partner. Go MAD thinking are helping people make a difference. Their courses have transformative results by unlocking people's full thinking power.   They give people the skills they need to solve problems and achieve their goals. 
Whether it's facilitating successful outcomes in strategic meetings, or enabling managers to engage and empower their teams to deal with uncertainty and change, Go MAD Thinking are helping people across the world achieve the results they want and more.
We are starting with their Thinking Bigger, Better and Bolder course. This course is about understanding your thinking and having the tools and techniques at your fingertips to use everyday. The principle is simple – if you improve how you think, and the questions you ask you will achieve better results.