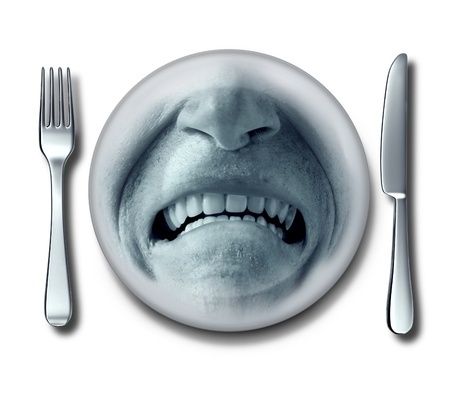 'In 2015 The owners and managers of the Railway Hotel in Hornchurch, Essex, were fined £1.5 million after being found guilty of placing unsafe food on the market after a Christmas dinner served at their restaurant left a mother dead and dozens of other diners ill with food poisoning.'
This is not a headline that anyone operating a business within the hospitality sector would want to be associated with but sadly, according to the Food Standards Agency, around 500,000 people suffer from food poisoning each year and these are just the ones who have reported it. Many of these cases would not have arisen if the relevant Food Safety training had been undertaken and safe practices adhered to.
Food safety is a scientific discipline describing the handling, preparation, and storage of food in ways that prevent foodborne illness. Over time, scientists and food professionals have developed a number of routines that should be followed to avoid potentially severe health hazards.
To protect both customers' health and themselves, businesses and food establishments must adhere to the minimum legal requirements for hospitality businesses in order to meet the required Food Safety standards. All staff should be trained in order to practice all the safe methods that are relevant to the job they do. Measures should also be in place within the business to ensure staff are supervised to check they are following the safe methods properly.
Although in the UK there is no statuary requirement for food safety qualifications, no food business wants a headline such as the one in The Independent on February 4th which read: 'Rat ruins Weatherspoon pub by 'running up a man's leg and stealing a chip'. Although a spokesman for the successful pub chain said there was no evidence to support the claim that the vermin did indeed run up a customer's leg, they did confirm that rats had been found in their Wiltshire pub and had to tighten their hygiene standards. Not surprisingly, this bad publicity had a very negative effect on their trade.
As part of their remit to protect the public, Environmental Health Officers (EHO) inspect businesses for health and safety, food hygiene and food standards. They follow up on complaints and investigate outbreaks of food poisoning, infectious disease or pests and will enforce environmental health laws when required. Although there is no statuary requirement to have food safety qualifications part of the EHO officer inspections will be looking to see that the knowledge, experience and training level of individuals involved in food preparation is relevant and relative to the job role and position.
All food businesses must, by law, have a Food Safety Management System in place and this should serve as the backbone to the operational practices that take place. These systems should be based on HACCP (hazard analysis and critical control points). In simple terms, this process should identify any potential areas of concern and direct the business to define procedures and processes that will eradicate, control or limit them.
Implementing some standard food safety training in any hospitality business will not only protect the public, business owners and the employees but could well be the difference between closures, prosecution and even, in the case of The Railway Hotel, death and imprisonment.
Our Top Three Recommendations for Food Safety Training
Food Hygiene – In the UK, food handlers don't have to hold a food hygiene certificate to prepare or sell food, but it is highly recommended that they do. The basic food hygiene training package teaches the learner safe working practice and provides an understanding of the importance of food safety standards.
Allergen Awareness – in 2014 new laws came in making it a legal requirement for caterers and restaurant owners to display to customers information concerning 14 common allergens or risk a fine of up to £5,000.
HACCP – Businesses involved in the production, preparation or sale of food have a moral and legal obligation to ensure the safety of the food served. In order to create internal standards which will ensure safe food operations, a business must have a Food Management System. An understanding of Hazard Analysis Critical Control Planning (HACCP) will enable a business to put this at the heart of its Food Management System.
All the recommended training courses are easily accessible as online learning and can be purchased through Elearning Marketplace. If you are a business owner requiring multiple purchases of each course then do contact us direct on 01488 580177 and we would be very happy to put together a bespoke proposal to meet your training requirements.
Sources:
www.theguardian.com
www.thefoodsafetysystem.com
www.food.gov.uk