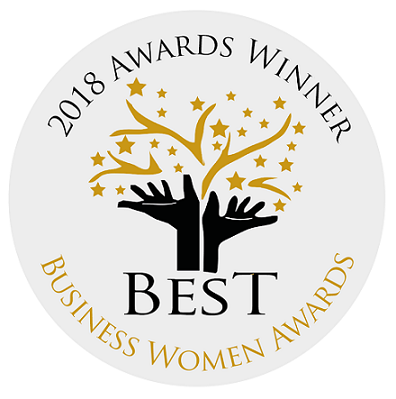 The Best Business Women Awards have announced their winners for 2018 at a gala final held at Tewin Bury Farm, Welwyn.
Business woman Carolyn Lewis from eLearning Marketplace won Best Customer Service in this prestigious competition which seeks to find the very best female business talent from across the UK. eLearning Marketplace is one of the UKs largest suppliers of immediate access online training with over 2,000 courses, covering compliance, professional development and vocational qualifications, from around 100 publishers, supplied with free private use of an Online Training Academy to track, evidence and manage staff training.
The business world is full of talented and dedicated female entrepreneurs who not only run successful businesses but in many cases also juggle the needs of their families. The Best Business Women Awards are designed to recognise the achievement of those women across a wide range of business categories and is open to any female business owner UK wide.
Debbie Gilbert, organiser of The Best Business Women Awards said 'We were delighted with the number of entries this year, which came in from all over the UK. This is a tough competition judged by business experts. To win is a major achievement. Winners were selected for their business acumen, determination, creativity and tenacity. Our winners are shining examples of being amazing entrepreneurs who have proved their success to our judges and have showed they have the ingredients worthy of being recognised and rewarded'
These awards are moving into central London in 2019 and will take place at the iconic Tower Hotel by the Tower of London.  They will reopen for entry in March 2019.
The judges commented that the eLearning Marketplace entry clearly demonstrated how the business exceeds customer expectation which oozed out of the entry submission.  A truly worthy winner for exceptional customer service.
Carolyn Lewis said "I am delighted and honoured to have received the Best Customer Service award and would like to pass on my congratulations to all the finalists, who came from across the UK. We strive to maintain a strong culture of exceptional customer service and to be recognised as having achieved this is down to the hard work and dedication of the eLearning Marketplace team".