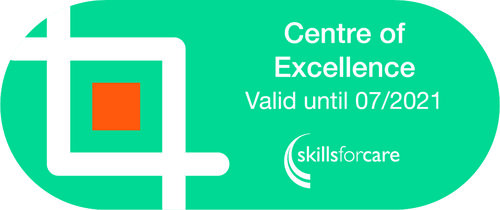 My Learning Cloud, who has partnered with eLearning Marketplace since 2016 and publishes health and social care CPD approved online courses, has been recognised as a Skills for Care Centre of Excellence.
Skills for Care set the standards and qualifications for social care workers and work with over 21,000 adult social care employers in England. Their Centre of Excellence award is for organisations that go above and beyond, demonstrating exemplary practice.
"We are extremely proud to be recognised for our contribution to Learning and Development within Health and Social Care. To be acknowledged as a Skills for Care Centre of Excellence is a real honour for our ongoing efforts to make great quality elearning courses in the adult social care sector." says Steven Embleton, Chief Cloud at My Learning Cloud.
eLearning Marketplace offers the full My Learning Cloud range of courses with a free learning management system providing the functionality to enrol staff on courses as and when required, track and evidence their progress, print certificates and run a range of management reports.
Carolyn Lewis, Managing Director of eLearning Marketplace, said "We are absolutely delighted that My Learning Cloud has been awarded Skills for Care Centre of Excellence. It confirms our long held view that their courses are of the highest quality and also endorses the choice of hundreds of our health and social care customers who choose their courses to provide their mandatory and professional development training".