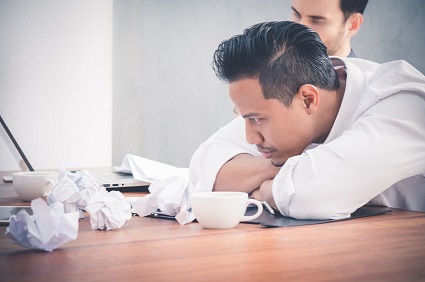 The education and training landscape in the UK undergoes significant changes on an extremely regular basis. If you work in the education and training sector keeping up with these changes is challenging, so it's not surprising that many employers are saying it's almost impossible. This not only makes the recruitment process difficult, but also has a negative impact on young people who are leaving school and trying to get themselves in front of an employer.
President of Pearson's Rod Bristow said about the 2017 CBI report on education and skills that "this year's report shows that now, more than ever, the UK needs a coherent education system that delivers high quality and flexible options for everyone to keep learning; that makes the most of our talent and bridges the gap from education into employment more efficiently". Unfortunately, we are still a long way from a coherent education system and a system that students, parents, employees and employers understand.
Last year Ofqual conducted an Employer Qualifications Perception survey, which asked over 2,000 employers for their views on vocational and technical qualifications, and assessments. The survey found familiarity of qualifications varied between employers in different sectors and that there is greater understanding of qualifications in large employers than small or micro employers. Interestingly employers who perceive themselves as having a very good, or quite good, familiarity with qualifications were found not to have a detailed knowledge and understanding of them. Unsurprisingly, the majority of employers understood GCSE and A Levels far better than vocational and technical qualifications, but this could change with the new grading system.  When it came to the new apprenticeships, which were launched in 2017 around the same time as the apprenticeship levy, only 23% of employers were familiar with the way that they are assessed.  CIPD found earlier this year that 22% of 1,000 employers surveyed didn't know whether they had to pay the apprenticeship levy or not, which would indicate that they are also not engaging with apprenticeships. This confusion and lack of understanding about apprenticeships may well be why apprentice numbers have dropped by 61% since last year.
In April this year Ofqual commissioned a YouGov survey, 'Perceptions of A levels, GCSEs and other qualifications in England' of 2974 employers, teachers, leaders, universities and the general public.  66% of employers said that they have a good understanding of GCSEs and 58% a good understanding of A Levels, which considering these qualifications have been in existence for over 30 years is quite shocking. But only a third of employers are aware of the new GCSE grading system. No wonder that the Institute of Directors warned that the new GCSE and A Level grading system is "gibberish" and will cost students jobs.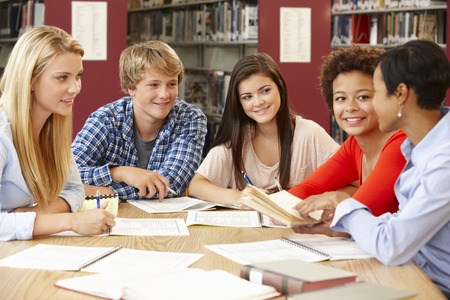 Worryingly only 15% of employers said they strongly agree that GCSEs are trusted qualifications, and A Levels don't perform much better with only a quarter of employers saying they strongly agree that they are trusted qualifications. Only 7% of employers strongly agree GCSEs are good preparation for work and only 8% strongly agree that A Levels are, and it appears that schools, universities and the general public have a very similar opinion. With employers saying that they understand GCSEs and A Level s much better than vocational and technical qualifications, it's not looking good for the array of post 16 qualifications. Only 2% of employers strongly agree that they understand Applied General qualifications and 8% strongly agree that they prepare students for work. Isn't this all rather alarming? One of the main aims of Education and training is preparing students for work, but it appears that the system is failing students, employees and employers.
Employers can now be faced with Curriculum Vitae listing any of the following achievements:
GCSE – grade C to A* and from 2018 – 1 to 9
A Levels – grade E to A*
Functional Skills – entry level to level 3
Traineeship – Skills for Work qualifications
Apprenticeships – Intermediate (level 2) to Degree
NVQ – level 1 to level 8
Applied General Certificate and Diploma – level 3
BTEC Tech Awards – level 1 and 2
BTEC Level 2 Technical
BTEC Firsts – level 2
BTEC Nationals – level 3
BTEC Higher Nationals – level 4 and 5
BTEC Specialist and Professional
RQF Award, Certificate, Foundation Diploma, Diploma and Extended Diploma – level 1 to 8
Tech Levels – level 3
Technical Baccalaureate
International Baccalaureate
Higher National Certificate(HNC)
Higher National Diploma (HND)
Degree, Masters, PHd
What a minefield!
I
n a CBI survey three quarters of businesses said that they would be increasing job roles requiring highly skilled people, however 61% of employers said that they were concerned about the lack of skilled people to fill these roles. We frequently hear that employers struggle to employ people with the right skills across most sectors. So if people aren't developing the right skills for the job roles that employers need to fill, is it that careers advisors aren't up to speed with employers' requirements, is it that course content isn't designed with employer needs in mind or is it that qualifications aren't in line with industry requirements? There is now an apprenticeship equivalent to GCSE, A Level and higher education, e.g. degree apprenticeships, which put the employer at the heart of delivery and are developed by employers for employers. However, if the majority of employers aren't familiar with apprenticeships then there is no hope of them helping to close the skills gap as planned.
It is imperative that Life Long Learning is put at the top of the UK's priorities to have any chance of growth in a rapidly changing labour market, and that it gets buy in from everyone, including employers. But with Brexit just around the corner and the insecurities that this brings around changes to funding for education and training, and the fact that over a third of adults say that they can't afford education, the extremely confusing landscape only adds to the challenges.
Author: Carolyn Lewis, Managing Director
eLearning Marketplace has a catalogue of over 2,000 online courses covering compliance, professional development and vocational qualifications. We offer a price match guarantee on advertised prices, a FREE learning management system to track, evidence and manage training and a FREE Licence Manager app to manage course licences.
Not all courses are on the website so if you can't find what you are looking for please do get in touch: 0844 854 9218
Sources:
Cbi.org.uk: CBI/Pearson Education and Skills survey
BBC.co.uk: Apprenticeships: Eight things you need to know
Gov.uk: Perceptions of A Levels, GCSEs and other qualifications Survey
Gov.uk: Ofqual's Employer Qualification Perceptions Survey
HRreview.co.uk: Over a third of adults say they're unable to afford adult education
Telegraph.co.uk: New GCSE Grading System is 'Gibberish'