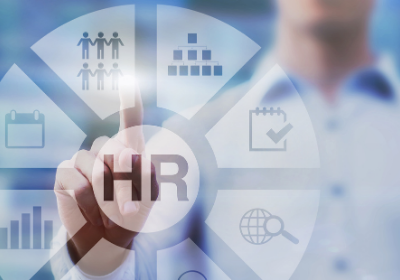 At the moment 'normality' is a word that we use when looking to the future, but for many 'normality' will mean something very different to what it has done previously. In the world of HR and Learning and Development, for most normality will certainly be a changed environment and way of working. Staff working in these roles are used to being agile and responding to change, it's basically in their job description, but they are now facing an unprecedented mix of challenges.
Technological Advancements are Making Choices More Complex

Over the last 8 years we've read more and more about artificial intelligence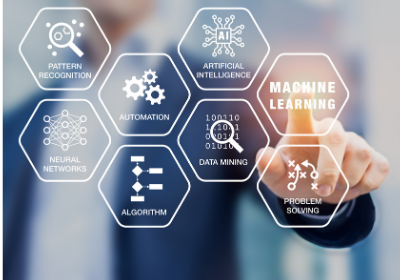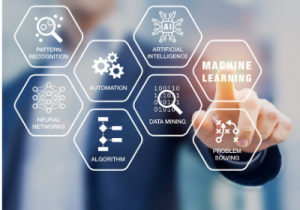 , machine learning, innovative practises and technological advancements impacting every aspect of business, including HR and Learning and Development. But it seems that over the last year it has accelerated, not just because many businesses are looking to make efficiencies and cost savings, but for others due to implementing automated processes to deal with unexpected growth. It is certainly true that there is an endless supply of new technological solutions that sell themselves as benefiting every aspect of HR and L&D, but wading through them is not easy and costly mistakes can be made.
Don't be Influenced by the Wow Factor

The discovery of a new technological solution is a bit like finding a new kitchen device; it's shiny, looks amazing and can do a whole host of clever things that you're bound to want to do in the future, even if you don't do them now!  You buy the device and then it sits on a shelf and doesn't get used, either because you don't actually have a need for it, or it's too complex to learn how to use it. Technological solutions are exactly the same and huge sums of money have been wasted implementing solutions that weren't the right choice in the first place.  
Look at the Bigger Picture
The advisable approach will depend on where you are on your journey in harnessing technology. The trickiest stage is when a business has implemented standalone technology solutions across the business that will always be standalone as they can't talk to each other. They have been implemented to address a particular pain point, with the aim of becoming more efficient, perhaps make fewer human mistakes or make cost savings, but has created a fragmented environment that is far from effective. This fragmented environment is extremely common and one we can all slip into. What we should do is to look at the bigger picture; what are not only the obvious pain points across the business, but also what do employees think could be done better in their roles? Then when you've identified your objectives, in an ideal world you'll be able to source one technological solution, or solutions that seamlessly talk to each other, that will help achieve these objectives. So, when we look at HR and Learning and Development, we don't want to look at it in isolation. Yes, the HR and Learning and Development team want the right solution for them, but someone has to have their sights on the bigger picture. It's no easy task whatever your perspective or size of organisation.
Talent Management Solutions, are they Designed for SMEs?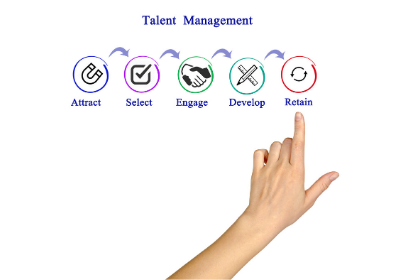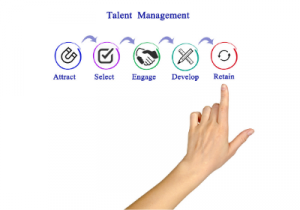 A large proportion of HR and Learning and Development software functions have been combined into one comprehensive Talent Management solution, and the market is set to reach $11.09 billion by 2026, according to Fortune Business Insights.  Over 50% of talent management software is delivered as a SAAS (Software as a Service) solution, with a subscription model and hosted centrally. Functionality includes talent acquisition, performance, learning and rewards management, and career and succession planning. The big brand talent management solutions are almost definitely going to have a pick list of plugins to manage additional functions in an organisation and ready built APIs, Application Programming Interfaces, that enable you to seamlessly send and receive data from other applications, in other words 'talk to each other'. But you often require quite a large budget to implement this type of solution and they aren't generally designed for the SME.
Where do you start?
So, for the small organisation where do you start, when wading through the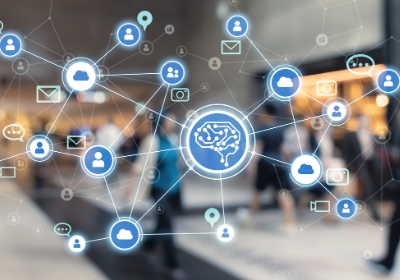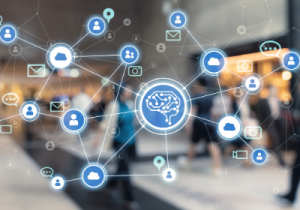 endless possibilities is a minefield? Every software solutions provider is going to tell you that they can solve all your challenges, and maybe they can, but is it the best solution for your organisation? As I've mentioned previously where you start does depend on what technological solutions you already have in place. If like many businesses you're right at the start of this process then you're probably saying something like, 'how do we know what we want, when we don't know what we can get?' and that's a valid point. You may well be working with spread sheets to manage your HR and Learning and Development functions. In this case then I'd suggest that your first task is to list what outputs your spread sheets are providing you with and identify what other outputs you need, or would be useful, that you are missing. Consider whether automating data input from other departments into your HR and Learning and Development solution and data output to other areas of the business, would be advantageous. A business wide integrated system, that seamlessly sends and receives data provides senior management with data driven evidence enabling quantifiable strategic decisions. Then it's time to start your research as to what solutions can provide what you require, and you'll also learn about the wider functionality on offer. But don't be wowed by lots of functionality that you may well never use, you'll be paying more than you need to.
Alternative Options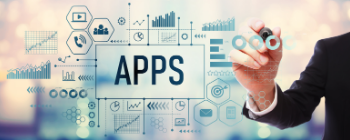 If one solution doesn't fit with your requirements or the cost doesn't fit your budget, then consider looking at a supplier of a portfolio of applications that can be subscribed to individually. As you grow or have further requirements you can add in additional applications. The important feature of this model is that the individual applications talk to each other. Lots of these types of solutions sell themselves as a suite of business tools, but with many the focus is project management and collaboration, rather than business wide functions such as email, CRM, HR, IT and document management and accounts. One example of this is the Zoho Suite of Business Tools aimed at SMEs, which does include an HR module.
If you are already using a number of applications and do have a rather fragmented environment then don't think automation isn't possible. Have a look at 'off the shelf' APIs supplied by someone like Cloud Connectors or Zapier. These providers have ready built APIs, which you subscribe to, that pull and push data between applications. Alternatively, web-hooks, which push information to other applications in real time. For more information on web-hooks check out Vero or SendGrid.
Adding HR Functionality to the Learning Management System
eLearning Marketplace customers, who use our learning management system (LMS), can use 'off the shelf' APIs to sync data in the LMS with many HR applications, providing them with a talent management application at very little cost. Customers using our LMS are able to choose from over 3500 online courses, automatically enrol new recruits on their required on-boarding training, automate refresher training to meet compliance requirements and much more. So, we see on a daily basis how our customers are benefiting from automated processes, taking time and tasks out of every day procedures. But, it's not only our customers who are benefiting from automating processes, our teams are regularly evaluating any pain points in the business and discussing with management what new API trigger and outcome could be a solution.
Author: Carolyn Lewis, Head of Business Development, eLearning Marketplace Ltd
The multi award winning eLearning Marketplace is the UK's largest provider of immediate access online training with customers in over 50 countries. Courses range from compliance and professional development to vocational qualifications up to Level 7. We work with subject matter experts and large e-learning publishers to bring our customers a unique catalogue of over 3500 online courses with a price match guarantee. Customers have free private use of cloud based software to track, manage and evidence staff training, allocate licences to users and run sophisticated reporting.
Not all courses are on the website so if you can't find what you are looking for please do get in touch: 0844 854 9218
Sources:
https://www.forbes.com/sites/joshbersin/2016/07/18/the-hr-software-market-reinvents-itself/?sh=79624b7e5d0a
https://www.technavio.com/report/talent-management-software-market-industry-analysis