For Business

"We're here to save you time and effort sourcing and implementing a tailored e-learning solution to meet your training requirements now and in the future". – Carolyn Lewis, Managing Director
Our experience and expertise in the field of e-learning is at your disposal. We pride ourselves in being able to offer a personal end to end service, with flexibility at the heart of everything we do. There's no need to buy into a licensing agreement with one supplier and restrict yourself to their e-learning for all your online staff training. We work with over 100 e-learning publishers and can mix their products into one package for your business. Alternatively, you can choose the e-learning that you require as and when you need it to meet a specific requirement.
Rely Care Agency has been using eLearning Marketplace since about January 2017. We are very happy with the quality of training courses that are on offer and the help that the staff have given us along the way. All the staff that I have been in contact with are polite and helpful and go out of their way to assist our staff with any areas of concern with a course they are studying. I would recommend this company for its fast efficient service and friendly, professional staff – thanks for all you've done to help us with our training needs so far – we at Rely Care look forward to working with you in the future.
Free use of our Learning Management System (LMS)
Simply and cost effectively deliver and manage your staff online training with our LMS. Have immediate access to over 1,000 online courses, track learner progress, store face to face training records, setup groups, evidence learning and run a variety of reports. Find out more about our LMS and it's unique content and functionality.
Free use of our Licensing Manager
When you purchase user licences or enrolments for online courses we provide you with a free account on our licence manager app. This application enables you to:
Enrol your learners on to any course as and when required
Track your licences: licence allocations, licences unallocated and licences that can be transferred to a new learner
View learners who haven't started their training – send them a reminder to start their training or transfer their licence to someone else
Request a quote for further licences for any course in the catalogue of over 1,000 immediate access courses
View your groups on the Online Training Academy (free LMS) and the learners in those groups. Set your groups up by course, team or department and assign managers to those groups
View the status of learner progress
Report on your course licences, learners, groups and courses that you are currently using
Access the Online Training Academy and all the LMS functionality.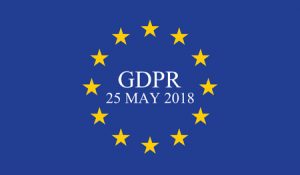 GDPR Principle 7
GDPR Principle 7 – Your business must provide data protection training to all staff
The General Data Protection Regulation, which came into force on 25th May 2018 despite Brexit, applies to all companies processing and holding the personal data of data subjects residing in the European Union, regardless of the company's location. If you keep HR records, customer lists, or contact details you already need to comply with the current UK Data Protection Regulation and be registered with the ICO, and you will also need to comply with GDPR. There are many changes to data protection that came into force with GDPR some of which require businesses that don't have to register with the ICO to be compliant. One change is that the regulations cover both electronic personal data and manual filing systems.
The fines for breach of the GDPR are significantly higher than previously with the lower tier of fines starting at 2% of annual turnover or up to 10 million Euros. A personal data breach means a breach of security leading to the destruction, loss, alteration, unauthorised disclosure of, or access to, personal data. This means that a breach is more than just losing personal data.
We have launched five new courses on GDPR starting at £20 for core training and going up to £395.00 for the practitioner training aimed at compliance officers and data managers undertaking the Data Protection Officer role. To find out more click HERE.
Business leaders have an on-going challenge to keep up to date with business trends, emerging markets, threats, employment and compliance legislation, and industry news. Many of us are working in changing competitive environments which bring challenges, but also opportunities. An example of this is the internet, which has opened up global markets and business networking on a scale that could not have been imagined a few decades ago. The downside of this being the need to develop the knowledge and skills to deal with the risks. Fraud, which costs businesses millions of pounds each year, is a good example of a risk that can be dramatically reduced by staff training.
The threat of litigation can deter business leaders from developing new ways of working and implementing new technologies, which in turn can impact negatively on business growth. The answer to ensuring that businesses have the confidence to grow into new markets and take on new ways of working is developing the knowledge and skills of the workforce.
Spencer Pickett of Business Controls Training has written an enlightening blog on "How can you improve your risk management and internal controls?".

Product Types
Interactive online courses
Video courses
E-books
Downloadable SCORM courses and activities
Courses on DVDs

Product Solutions
Compliance
Industry specific
Soft skills
Career development
Apprenticeships
Languages
Purchasing Solutions
Single product pay-as-you-go
Multiple product pay-as-you-go
Bundle enrolments
Licensing for your own LMS
Licensing for use on our LMS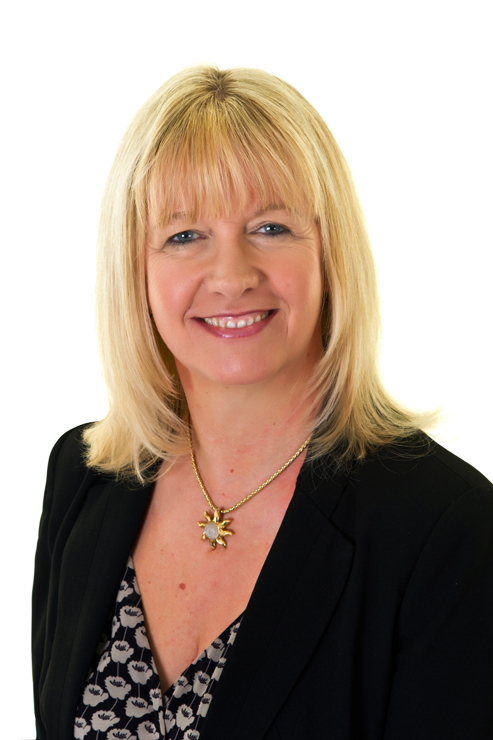 Carolyn Lewis
Elearning Marketplace's Managing Director, Carolyn Lewis, has over 20 years' experience in implementing and supporting the use of learning technologies in education and learning development. Carolyn, an e-learning instructional designer and developer herself, has managed many government funded initiatives to develop the use of online learning, and trains teachers and trainers to develop and use online learning and assessment in their organisations.
Carolyn and her team have a wealth of knowledge to support your business in implementing or enhancing your blended and online training models.
Get in touch and find out how we can help your business.