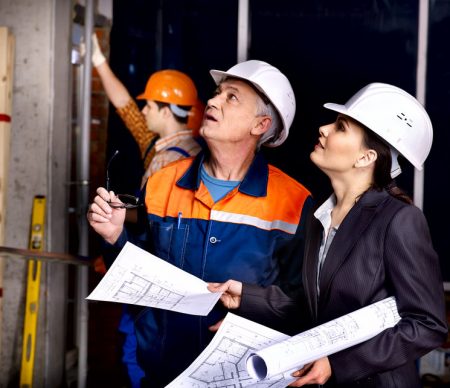 In the UK and globally we have an ageing population, with people working and living longer, mainly due to healthier and more active lives. In the last 10 years the number of employed over-65s in the UK has increased by 71% to 1.31 million. In the next 10 years it is expected that over-65s will equate to more than half of the employment growth in the UK. The number of people over 55 in OECD countries (the Organisation for Economic Co-operation and Development is an intergovernmental economic organisation with 36 member countries) will grow to 538 million by 2050, an increase of 50% from 2015. Despite improved health in the older generation, this growth will undoubtedly have an impact on health and social care services and pensions. But it also brings opportunities for employers.
In the latest PWC Golden Age Index, which combines a range of over 55s labour market indicators, including employment rates and participation in training, Iceland takes the top spot with New Zealand in second place. The Index highlights that if the USA increased its employment rate of older workers to match that of New Zealand, it could increase GDP by $800 billion and in the UK it could increase GDP by $245 billion, around 9%, which is quite staggering.
So what drives the increased employment of the over-55s? For older workers increased life expectancy and the financial incentives to continue working are pretty high up the list of drivers. Although there is still a fair amount of age bias when it comes to employment, those employers who are employing older workers benefit from a wealth of experience, resilience and wisdom, which can't be taught. Many older workers have transferable skills which make them very adaptable in the workplace.
Undoubtedly the older generation does face challenges when trying to secure new employment, the main one being meeting current and future knowledge and skill requirements of employers. Those countries that are at the top of the Golden Age Index have the training of older workers to become 'digital adopters' as a key measure in their policies, along with flexible working. The Index stresses that policy-makers and employers need to invest in technology training for older workers, promote lifelong learning and retrain when necessary to help older workers adapt to the changing needs of the workplace.
As we get older keeping our knowledge and skills up to date by undertaking training is not only hugely beneficial when it comes to employment, but it also slows the ageing of the brain. As Dr Daniel Amen, psychiatrist and brain disorder specialist, said "To stay sharp as a whip, continue to challenge your brain on a daily basis. Each time you learn something new and practise it, your brain will either change the structure of its neurons (cells) or increase the number of synapses between your neurons, allowing them to send and receive information faster. You can harness your brain's inherent plasticity to learn new skills, build a better memory or quicken your speed of processing abilities, which will help to keep you sharp as you age."
As Henry Ford said, "Anyone who stops learning is old, whether at 20 or 80. Anyone who keeps learning stays young". So as we look into the future lets hope we see more diverse workforces, with employees of all ages providing environments of creativity, productivity and great performance.
The multi award winning eLearning Marketplace is the UK's largest provider of immediate access online training with customers in over 40 countries. Courses range from compliance and professional development to vocational qualifications up to Level 7. We work with subject matter experts and large e-learning publishers to bring our customers a unique catalogue of over 2000 online courses with a price match guarantee. Customers have free private use of cloud based software to track, manage and evidence staff training, allocate licences to users and run sophisticated reporting. With a Trusted Shops rating of Excellent and a national award for customer service, your learning and development requirements are in safe hands with the eLearning Marketplace.
Not all courses are on the website so if you can't find what you are looking for please do get in touch: 0844 854 9218

Sources:
https://www.theguardian.com/society/2019/dec/31/over-65s-to-account-for-over-half-of-employment-growth-in-next-10-years
https://www.pwc.co.uk/economic-services/golden-age/golden-age-index-2018-final-sanitised.pdf
https://www.sharecare.com/health/brain/learnings-impact-on-the-brain