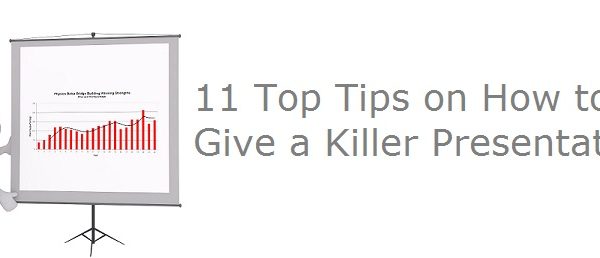 Online Courses on Public Speaking and Presenting
The eLearning Marketplace has a wide range of engaging online courses on public speaking and presenting.  Click HERE to see some of the courses included in the range. If you can't see what you're looking for give us a ring as we have many courses not advertised on our website.
Great Presentations Course Bundle only £12

Great presentations are the result of good and thorough preparation and the ability to grab your audience.  The following two modules provide the best way to achieve these results.
Module 1 – Perfect Prep
This module will:
Explain the importance of establishing the purpose of the presentation
State why empathy with your audience is essential
Explain how to build, refine and enhance the content of the presentation
Identify the most practical form of memory aid
State aspects of the venue to consider in advance
Module 2 – On the Edge of their Seats
You know the content of your presentation is great so you don't want your delivery to let you down. Audiences can be unpredictable and demanding so it's crucial to keep them on side. This topic explores how to gain and sustain their interest.
This module will:
Explain how to control initial nerves
State the ways of gaining an audience's attention
Describe how to sustain your audience's engagement throughout
Explain the importance of staying on track
For more details and to purchase this course click here