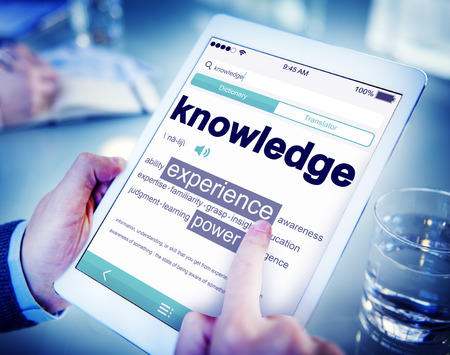 Online learning has many benefits for individuals and employers with most people quoting  flexibility and cost effectiveness as the main ones. These are definitely great benefits, however positive outcomes of the training for the individual and employer are what really matters.
Not only do online courses offer learning any time and anywhere, good quality online courses can give better results than face to face training. It can be more engaging due to the learner going at their own pace, being able to revisit any aspect of the training as often as they want and ask as many questions as they like, with no fear of others judging them, which can be a major motivator. Access to learning can be almost immediate and so can pretty much be on demand to meet an immediate training need. All this has shown that online learning helps to improve the time required to move from learning to understanding, and then competency.
When choosing the right online learning for you or your staff what should you be considering? Here are our top tips:
1. Learning Objectives
Be clear on your required learning objectives and ensure that any online courses meet them. If you are looking for training that meets a specific set of standards, don't rely solely on the advertised learning objectives as often these are top level objectives. You can send your standards to the provider and ask them if their course/s map to the objectives, or you can ask for a free trial to check the content yourself.
2. Support
Whether you are buying a short 15 minute online course or a full qualification knowing that there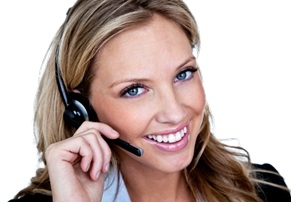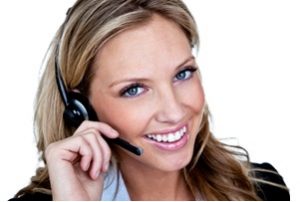 is appropriate support available is crucial. It is unlikely with bitesized and short compliance or professional development courses that you will require subject related support, particularly if you're buying a good quality course which explains things well. However, you or your learners may need technical support if a problem accessing or running a course arises. With higher level, more technical subjects or qualifications tutor support should be available, whether this is via the system used for accessing the training, by email or telephone. The important point is that you are aware of the support arrangements and are happy with them.
3. Device Requirements
Ensure that the online courses can be delivered to the device you will be using or the device your learners' will be using. The points to consider are:
a. The mobile responsiveness of the courses
If using a tablet or smart phone the online courses and the application that they are hosted on must be mobile responsive in design. This means that when you login to the online application where the courses are delivered, and the courses themselves, they will be easily navigable without having to scroll across the page or pinch and expand the page to make it viewable. Non-mobile responsive course design can not only be difficult to undertake on a mobile device, but buttons within the course often don't function correctly.
b. The browser requirement
Nowadays online course publishers have overcome conflicts with browsers, but you can still come across online courses that are fussy about the browser. It is generally due to conflicts which the publisher hasn't been able to resolve. So it best to check with the provider that the courses you are interested in will run without issue with the browser you use. What you can't protect against is if your browser is updated to a new version and the course you are accessing then has a problem. However, in this case the course publisher is going to be quick to respond with a solution.
c. Adobe Flash requirement
Adobe Flash was used extensively in the production of online courses, however with Apple not supporting Flash, and Adobe announcing that Flash distribution and updates are to stop by the end of 2020, we are seeing the demise of its use in online courses. But there are still many courses on the market that utilise Flash, partly due to the cost of re-publishing courses in HTML5, the newest programming language which eradicates the need for Flash and enables mobile responsiveness design. So it is really important that if your device, or the devices of your users do not have Adobe Flash installed, or don't support Adobe Flash ie. Apple devices, you tell your provider that you require courses that don't use it.
d. Document requirement
Some online courses have downloadable support documents or an e-book covering the course. These can be valuable additions to the course, but will only be available to you if you have the appropriate software to open them. For instance, a pdf downloadable file will require a pdf reader such as Adobe Reader and a docx file will require Microsoft Word, or a Word reader.
4. Delivery Method
Make it clear up front when speaking to an e-learning provider how you would like the courses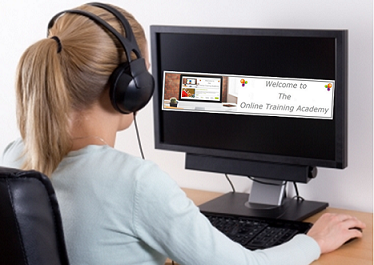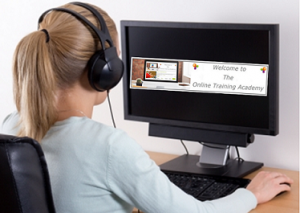 delivered to your users. If you're not sure then ask the provider to explain how their delivery method works. If you have your own system for hosting online courses, such as a learning management system (LMS), then ask the provider if their courses can be supplied to run on your LMS in the format you require.  There is no point in wasting time talking about course content if they can't meet this requirement.
5. Course Content

If you are unsure whether a course meets your requirements ask for a trial or to see extracts of the content. If you are ordering for one user or a small number of users it's unlikely that the provider will be able to offer you a full trial of a course. However, you should be able to see a series of screenshots or view a demo version of the course.  For larger purchases definitely ask for a free trial of the course as most providers will be happy to arrange this.
6. Know what you're Buying

Don't think that words such as certified, approved, endorsed and diploma always mean qualifications. The terminology used in course titles or to describe a course can be extremely confusing. Terms are often used to demonstrate quality and credibility and have no reference to qualifications. Many terms mean the same thing, as you'll see from the following course descriptives:
a. Endorsed – is never used to describe a qualification, but tells you that the course has been checked against the quality standards of the organisation issuing the endorsement, and is fit for purpose. The organisation might be a private company or professional body.
b. Approved – is never a qualification, but the same as an endorsement.
c. Certified or Certification – can be a qualification, but most commonly used to identify a vendor awarded certificate such as Microsoft Certification, or it can be a certification service such as the CPD Service. The CPD service performs a service to check the course has been checked against their quality standards.
d. Accreditation – is probably the most confusing term as it is often used when identifying the awarding organisation of a qualification, e.g. accredited by City and Guilds. However, it also commonly used in the same way as Endorsement, Approved, Certified or Certification.
e. Diploma – can be a qualification but not always. The definition of a Diploma is 'a certificate awarded by an educational establishment to show that someone has successfully completed a course of study', so not necessarily a qualification, but can be. A Diploma listed in the Regulated Qualifications Framework (RQF) is a qualification.
7. Course Validation
If a provider says that a course, or all of their courses, are endorsed with, or certificated by an organisation that you don't recognise do some research to find out that this organisation exists and their authenticity. Question how well the accreditation will stand up to scrutiny of anyone who will be checking the training that has been carried out e.g. employer or auditing body.
8. Qualification Validation

If a course leading to a qualification is advertised as being accredited by an awarding organisation you can check this in three ways. Firstly you can check that it is a qualification in England and Northern Ireland by checking it is listed on the Regulated Qualifications Framework (RQF) by going to https://www.gov.uk/find-a-regulated-qualification. Secondly you can check that the awarding organisation is recognised by going to https://www.gov.uk/check-awarding-body-recognised . Thirdly you can check that the provider is an accredited centre to deliver the qualification by contacting the awarding organisation. If the qualification is awarded in another country the same type of structure will apply.
9. Course Currency
Check that any courses with reference to legislation, guidance from an authority or good practice are up to date.
10. Additional Charges
If you are buying an online course that leads to a qualification make sure you have checked for additional charges, such as the exam or the requirement of a manual.
If you require any advice or support in implementing online learning, or would like to trial courses for your staff do not hesitate to contact us. As Total People Ltd did, a national training provider based in the North East, when they were looking for online learning for their apprentices:
"
We have found eLearning Marketplace to be very helpful with great customer service. Using the online courses has helped engage our learners and gives them the knowledge they need in a more interactive way
eLearning Marketplace has a catalogue of over 2,000 online courses covering compliance, professional development and vocational qualifications. We offer a price match guarantee on advertised prices, a FREE learning management system to track, evidence and manage training and a FREE Licence Manager app to manage course licences.
Not all courses are on the website so if you can't find what you are looking for please do get in touch: 0844 854 9218