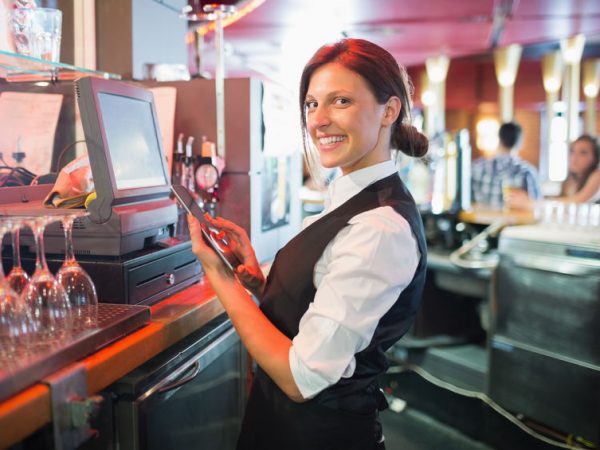 One of the many challenges facing employers within the Hospitality and Tourism Industry is managing the increase of staffing levels to meet the demands of seasonality. The sector has over 142,000 workers employed on seasonal, temporary or fixed term contracts. Full time students make up around 27% of bar staff and 42% of waiting staff. Often these temporary workers join for only a few months and many, increasingly, do not have English as their first language.
Although the workers are temporary, compliance with food safety standards is not! The business owners should still ensure that all staff have the relevant training to meet basic compliance standards. The law states that a certain standard of food safety must be in place to protect the general public from food poisoning and other potential health and safety risks. With so many workers to monitor, keeping up-to-date with basic training requirements for health and safety, food hygiene, allergen awareness and service skills is becoming ever more challenging.
For the majority of employers, customer satisfaction is their top priority for a profitable business, but maintaining their compliance status to avoid the risk of being closed down should always high on their agenda. Consequently, an on-going overhead of the business is staff training, which traditionally has incurred a significant cost. Not surprisingly, to save money and reduce the time staff are off-the-job for training, more and more businesses are turning to on-line learning to meet their training needs. This form of training is particularly effective in the Hospitality and Tourism sector for both the business owner and for the employee. There is increasing evidence to reassure employers that online learning with practical workplace activities is the most effective method of raising the competence of staff.
Investing in temporary staff can also deliver benefits to the business. By offering training, particularly to students, businesses can reduce costs as they employ the same people at busy times and during key holidays such as Christmas and during the summer. Interestingly, PGL made the decision to offer training to all staff whether or not they were on a seasonal contract. The company offered a programme accredited by the Institute of Leadership and Management (ILM) so that their employees could achieve a nationally recognised qualification to help them progress in the future, whatever direction they took. As a result of this investment, the organisation has seen seasonal staff return year on year, with 95 per cent of senior positions in PGL being filled by returning seasonal staff.
If we agree much of the training for seasonal workers can be delivered on online, how can a business manage their training programmes with so many workers needed to address the peaks and troughs of demand, whilst still ensuring that training is kept up to date? Knowing at any one time which staff member has completed which training module, and where any training gaps exist can still remain a real challenge.
Tracking training with such a fluid workforce is more of a challenge, but by using a suitable Learning Management System (LMS) this challenge can be overcome, whilst also providing significant benefits to the business. An LMS gives managers the ability to:
Enrol users, set and monitor target completion dates, then track the progress of their learners.
Training, performance, and development content can all be offered from the same source.
Multiple users can access the information at any given time.
Tailor additional learning packages to the individuals where needed e.g. additional language or numeracy skills
Issue certificates of achievement automatically
Set up expiry dates to flag when compliance training needs refreshing
Set automatic re-enrolment of learners to compliance courses as and when required automatically
If your business relies on a high proportion of seasonal workers and you would like to find out more about the benefits of using online training hosted on an LMS system then do call Elearning Marketplace on 01488 580017 and one of our experienced team would be very happy to talk to you.
Sources:
http://www.people1st.co.uk/getattachment/Research-policy/Research-reports/Monthly-insights-reports/Insights-report-March-15-Seasonal-workers.pdf.aspx
Insights-report-March-15-Seasonal-workers.pdf.aspx Seasonal, Hospitality and Tourism Sector
http://www.food.gov.uk/sites/default/files/multimedia/pdfs/publication/starting-up-booklet.pdf