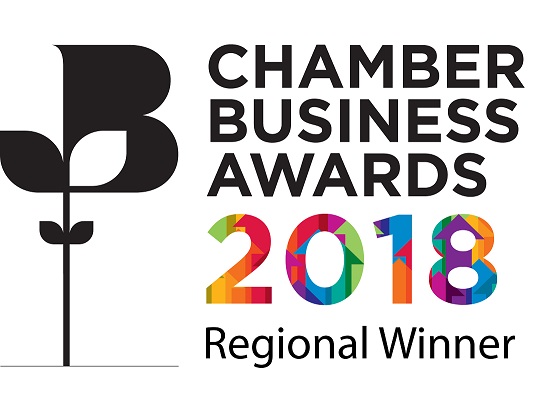 eLearning Marketplace – goes forward to National Finals in the Chamber Business Awards having won the Southern Region in the Best Use of Technology category.
Recognising and rewarding excellence in British business, the Chamber Business Awards are one of the UK's most contested and prestigious business awards. Managing Director, Carolyn Lewis, said "the team is absolutely delighted to hear the news".
eLearning Marketplace was founded in 2013 and in 2015 won the West Berkshire Business Start Up award. The business growth is impressive with an increase in turnover year on year of over 80%. The company specialises in supporting organisations to implement online learning and work with a wide range of SMEs, education providers and charities, but do also work with organisations such as the NHS, Merlin Entertainments, Holiday Inn, Siemens and Defence Medical Welfare Service.
The company is now one of the largest suppliers of immediate access training in the UK with a catalogue of around 2,000 online courses, from over 100 publishers, covering compliance, professional development and vocational qualifications.  As added value they offer free cloud based software for the management of online learning to all their customers.
When asked how technology has impacted the growth of the company Carolyn said "technology is a great enabler and it has provided us with the opportunity to develop and improve efficiencies in the business and to solve identified pressure points as we grow. It has also enabled us to develop solutions that not only help us manage our business more efficiently, but also that we can offer free to our customers so that the technology solutions bring efficiencies to their businesses as well".
The eLearning Marketplace team will be attending the Chamber's National Awards Finals at Tobacco Dock, London on the 29th November.