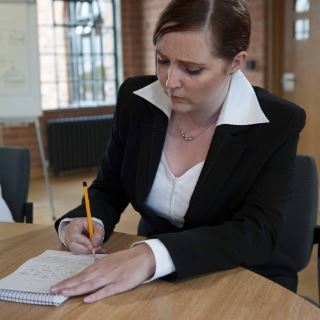 Guest post by: Adrian Green FITOL (Fellow of the Institute of Training and Occupational Learning), Director, The Development Company Limited
There is a lot of content out there, however only a small percentage is good quality e-learning. So what will help us create engaging and added value content?
1. Use original content
Stay away from Powerpoint slides and design your content specifically for e-learning. E-learning is nothing like sitting passively watching a presenter read their slide bullet points to you. E-learning is about engagement, participation and thinking.

2. Start by writing your session objectives
The most important part of your session is the objectives. Everything you create must be focused towards achieving those objectives.
3. Treat e-learning design like any other training design
All the learning psychology and research applies. This is includes Pedagogy (if you haven't heard of it then Google it) and Honey and Mumford (plus Kolb) Learning Styles.
4. Storyboard before you write
Storyboard the whole course before you start creating content for the first session. Storyboarding enables you to create your logical learning paths and branches.
 5. Make it Interactive
Between 75% and 90% of your pages should be interactive. If they need to read stuff then give it to them as downloads to read off-line or turn it into visual content so it is more interesting.
 6. Link activities and examples to real situations
Work with "real" whenever you can. Learners need to be able to relate to your examples and to find the activities relevant and meaningful.
7. Use high quality video content
Learners expect video content to be professional and high quality. We script all our video content ourselves and use professional actors and a film crew to create it. It is not as expensive as you think.
******
Elearning Marketplace are proud to be working with The Development Company. Their 'Minute Taking Skills' and 'Running and Chairing Meetings' are excellent courses that meet the professional development requirements of small and large organisations.
About the Author
Adrian has been a learning professional for 40 years. He is a qualified trainer, coach and facilitator and designs and delivers qualifications on behalf of ITOL. Adrian was part of the pioneering computer based training (CBT) team set up by IBM and Barclays Banks in the 1970s to create the first computer based training sessions.