Resources

Free downloadable resources

E-Guides
E-Guides on topics of interest to individuals and employers planning, delivering and managing training.

CPD Templates
Continuing Professional Development interactive templates for individuals and employers.

Blended Learning
Planning, implementing and evaluating blended learning
Continuing Professional Development (CPD) Templates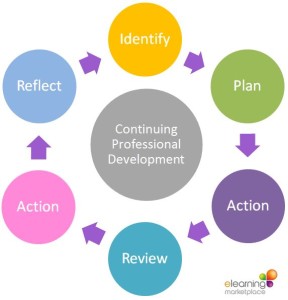 Continuing Professional Development defines the learning activities that are undertaken by individuals to develop their knowledge and skills. This development might be to become more effective in a particular job role, to enhance the opportunity of promotion, to change career or to become more employable.
Training Needs Analysis
The purpose of a Training Needs Analysis is for:
Individuals to identify their training needs to improve their performance and develop their career.
Employers to discover the development needs of employees so that they are equipped to do their job efficiently and effectively, and develop their career.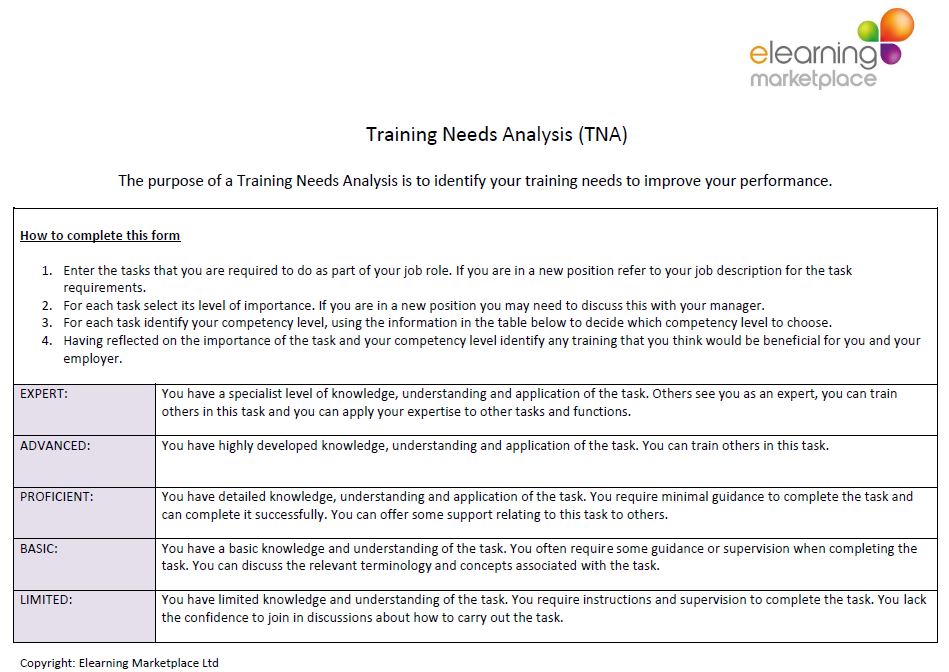 Continuing Professional Development Plan
The purpose of a Continuing Professional Development Plan is for an employer and staff to plan learning and development activities. This might be professional development to undertake a job more effectively or to move forward in a career.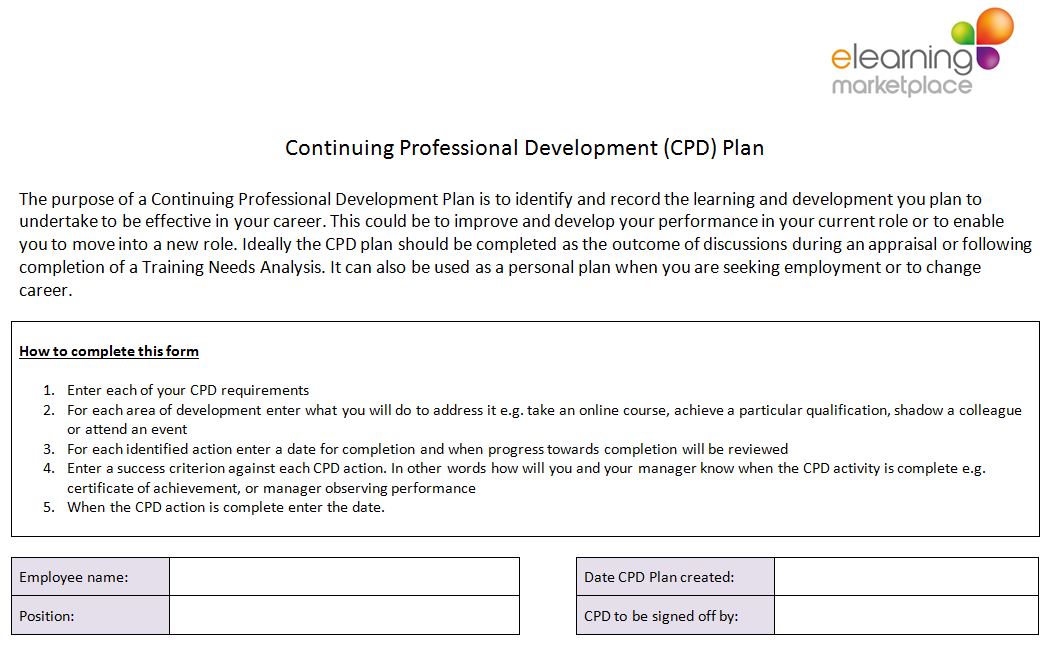 Continuing Professional Development Record
The purpose of a Continuing Professional Development Record is to describe and demonstrate a commitment to developing knowledge and skills. It is also an opportunity to reflect on the value of the learning and development activities undertaken.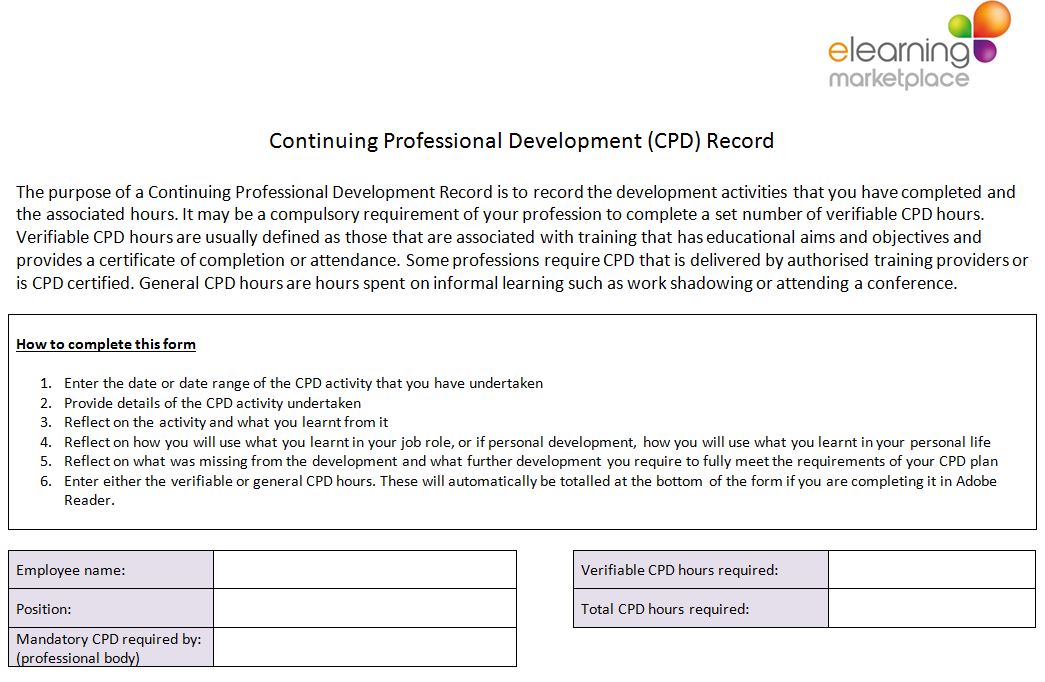 E-Guides
Our E-Guides are based on feedback and regular questions from our customers. If there is a topic you would like covered do let us know.
Choosing and Implementing an LMS
Choosing and implementing a Learning Management System (LMS) can be a daunting prospect. To help you through the process we have put together a free guide that covers: What is an LMS? How is an LMS deployed? What are the benefits of an LMS? Who uses an LMS? What features can an LMS offer? How do we decide which LMS is right for us? How do we approach LMS implementation?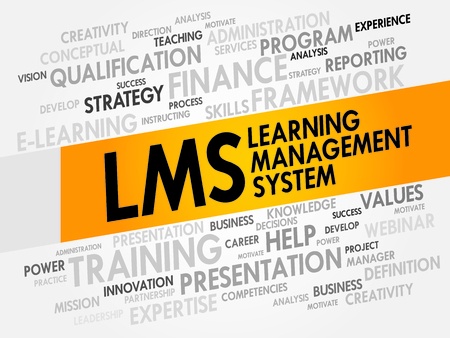 Blended Learning
We have developed a set of free resources to help you to plan, implement, deliver and evaluate blended/virtual learning . These resources are written by our Managing Director, Carolyn Lewis, who has been working in the field of learning technologies and quality assurance of funded and non funded training, particularly blended learning, for over 20 years. She has drawn on her own experience, that of many other expert practitioners, awarding organisations and Ofsted feedback to develop these free resources.
ELM Blended Learning Quality Assurance Framework Toolkit
This tool provides you with a broad framework to assess the quality of blended learning in a variety of adult education settings, with the aim of supporting the creation of your own strategy for quality assuring blended learning.
The tool is in four sections:
Blended Learning
Online Content
Compliance
Action Plan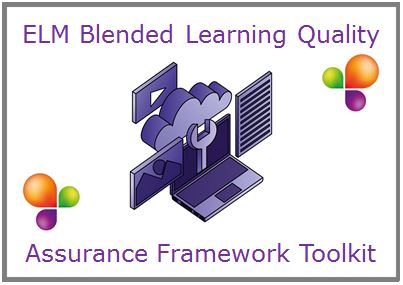 Work Based Learning Digital Technology Strategy Guidance and Template
This document aims to provide guidance for a coherent approach to planning a Digital Technical Strategy for work-based learning. It does not attempt to define your strategy as this should be appropriate to the specific needs, size and culture of your organisation.
The Digital Technology Strategy will be part of your organisation's business strategy and may feed into other strategic plans, such as the blended learning/training, content creation and staff development strategies. It provides the opportunity for business growth and developing a global organisation.
The strategy covers:
Organisation background
The future
Overview of current use of digital technologies
Vision and strategic planning
Online presence
Digital skills
Digital technology infrastructure
Technical support
Action plan
For education providers:
Formative, interim and summative assessment, and quality assurance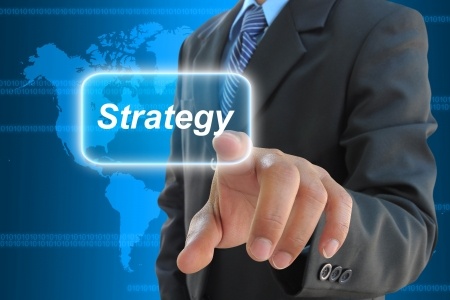 See our complete range of products