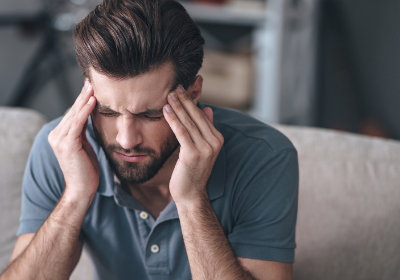 Stress Awareness month is held every April and is run to raise public awareness about the causes and cures for the modern day stress epidemic. During the pandemic 74% of UK adults felt so stressed that they were completely overwhelmed. Are you aware of stress, what causes it and how you can reduce stress levels?
Many employees, especially key workers, have been under huge pressure during the last 14 months. Other workers are only now slowly returning to the workplace having spent a long unexpected period working from home. Parents and carers have juggled education and home working and the worry for all of keeping the elderly and vulnerable safe has been a daily struggle.
There is definitely light on the horizon but the ongoing effects on everyone's mental health should not be underestimated.
What is Stress?
There is no medical definition of stress but many people describe it as a feeling of being 'overwhelmed' and unable to cope.
When suffering from workplace stress employees can change becoming accident prone, forgetful and extroverts can become withdrawn.
First clues that someone is suffering from stress might show as physical signs such as tiredness, headaches or an upset stomach.
When becoming anxious our bodies release hormones called cortisol and adrenaline which is the bodies automatic way of preparing to respond to a threat.
Our Mental Health category includes a range of Stress Management courses to help identify the warning signs and provide coping mechanisms.
References:
https://www.mind.org.uk/information-support/types-of-mental-health-problems/stress/what-is-stress/
https://www.mentalhealth.org.uk/statistics/mental-health-statistics-stress