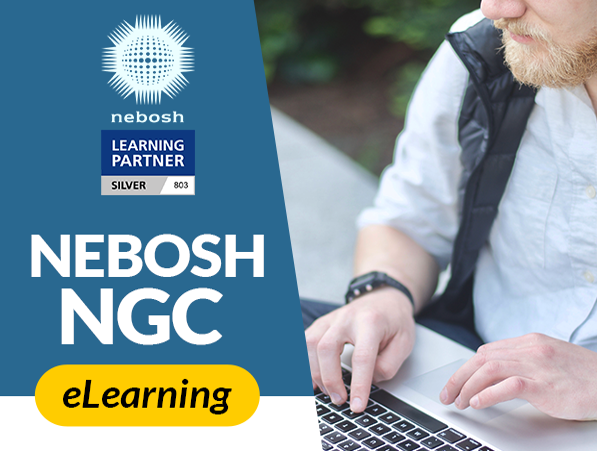 NEBOSH qualifications are recognised internationally and provide an excellent range of health, safety and environmental qualifications which are undertaken by employees and managers around the world. Over 400,000 learners have gained a NEBOSH qualification with thousands of new learners signing up each year.
NEBOSH stands for 'the National Examination Board in Occupational Safety and Health' and anyone working in health and safety is commonly required to undertake the most appropriate NEBOSH qualification for their position. We offer a range of NEBOSH online courses which can be undertaken from your own home or workplace and studied at the pace suited to you.
This month we are discounting two of our most popular NEBOSH courses by 20%
NEBOSH National General Certificate (NGC)
NEBOSH certificate level qualifications provide an excellent foundation in health and safety training for managers, supervisors and anyone starting a career in this area. The National General Certificate is the UK'S most popular health and safety qualification. The course equips students with the knowledge and skills required to perform their roles better and to help shape the health and safety policies at work or in their own communities. Ensuring employees have this NEBOSH qualification will provide them with the knowledge to help prevent accidents or health hazards thus avoiding loss of reputation and prosecution for the organisation.
NEBOSH International General Certificate (IGC)
Occupational safety and health is a primary focus for all leading global organisations. The NEBOSH International General Certificate provides managers, supervisors and anyone with health and safety responsibilities with health and safety training which is recognised and undertaken all over the world. The course is a globally respected qualification which covers the following topics:
How to effectively manage health and safety
How to identify and control common workplace hazards
How to measure if you have been successful
Relevant key international standards
The International General Certificate can be studied in multiple languages including English, Arabic, Russian, Spanish and French.