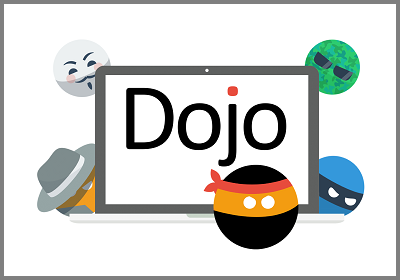 National Cyber Security Centre (NCSC) research shows that staff are the biggest threat to cyber security, with 50% of the worst information security breaches caused by unintentional human error – with these statistics can you afford to ignore GDPR and Cyber Awareness Training?
We are delighted to welcome CC2i to eLearning Marketplace with their innovative and highly successful Dojo Cyber Security online training.
Working with the award winning production team behind the BBC's mandatory Cyber & GDPR training, 'Dojo' was developed. The resulting online courses deliver high quality content across 12 modules covering phishing, scams, password management, offline security, GDPR and more. The refreshing, animated, easy to consume approach ensures staff stay engaged throughout the training.
Only launched recently the Dojo courses are already used by over 280,000 staff in the UK including those from high profile organisations such as NHS Wales, The Guinness Partnership Housing Association and Nottingham County Council. A second version of the training has also been adapted specifically for schools and colleges and is already commissioned by schools in Nottinghamshire and Warwickshire in addition to a number of colleges across Wales.
"I've just been through it all for the first time and REALLY love it…you have a really strong USP. It's great that someone has had the vision and confidence to do something like this!" – Cannock Chase District Council
Click here to see details of the Dojo courses
Contact [email protected] to find out about discounts for multiple licences.