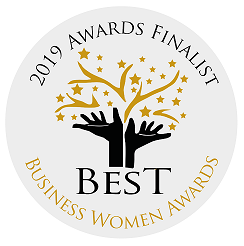 The team at eLearning Marketplace are delighted to be announced as finalists in not one, but two categories for the forthcoming 2019 National Best Business Women Awards.
These awards were set up 5 years ago in order to recognise talented and dedicated female entrepreneurs from across the UK, from a wide range of businesses. Last year eLearning Marketplace walked away as winners of the Best Customer Service Category.
This year led by our Managing Director, Carolyn Lewis, the team are delighted to have been shortlisted for both the Best Business and Business Services categories. The gala final will be held on 11th October at the Tower Hotel in London which is coincidentally where eLearning Marketplace was first launched in 2013.
Debbie Gilbert, organiser of The Best Business Women Awards said 'This is the 5th year of these prestigious awards. We were delighted with the number of entries this year, which came in from all over the UK. This is a tough competition judged by business experts. To be a finalist is a major achievement. Finalists have been selected for their business acumen, determination, creativity and tenacity. Well over 80% of start-ups fail in the first 3 years and all our finalists are all shining examples of being successful entrepreneurs who have proved their success to our judges.'