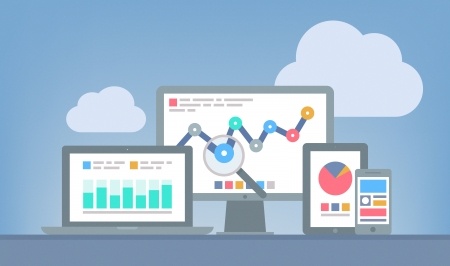 I often include references to the UK government and the European Union's actions and views regarding the use of technology and online learning in my blogs, but I've not really taken much notice of the UK's overarching Digital Strategy, until 'Costs falling, digital rising. Cost per transaction down 10% in real terms' dropped into my Inbox.
Like many of us with business objectives and strategies for stakeholder engagement, the government is keen to assess the progress of their strategies. To do this they assign key performance indicators (KPIs) and use the Transactions Explorer to collect and analyse data against these KPIs, which in the case of the Digital Strategy are:
Cost per transaction
User satisfaction
Completion rate
Digital take-up
When you think that the central UK government handles 1.5 billion transactions each year, it is certainly impressive that in 18 months the cost per transaction, (transactions between government, businesses and citizens), has gone down by 10% in real terms, which equates to hundreds of millions of pounds in savings. It will be interesting to see the result in the next 12 months of the user satisfaction KPI and whether the same positive trends of the other KPIs will be realised.
So can private businesses demonstrate such positive results on the progress of a digital strategy, have the returns on their investment been positive and is there more to return on investment than the financials? It's a big question and one I'd find difficult to answer even with a lot of research because apparently in Europe we are terrible about blowing our own trumpets about our use of IT, compared to the US, and there's little information available. However, during some initial research I have come across some interesting information I'd like to share.
For those who are new to the idea of a digital strategy,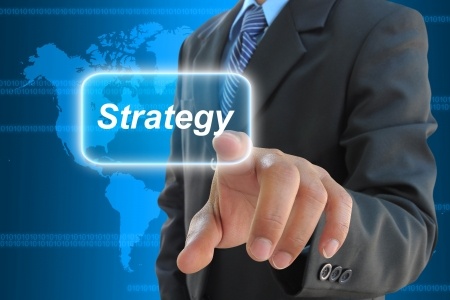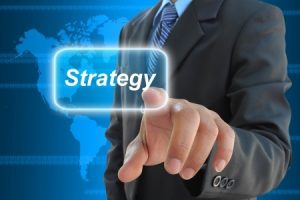 it is about promoting a brand or service, making improvements to processes in areas such as customer engagement, the supply chain, data collection, and making cost efficiencies. It's likely to take into account developments in cloud computing, mobile devices, social media and e-commerce. It sets out the aims of the strategy, the KPIs and projected returns on investment (ROI). According to Oxford Economics, 'online sales are projected to reach $20.4 trillion in 2013, representing 14 percent of the global economy and growing faster than sales in traditional channels', referred to in the excellent report by Accenture on Growth Strategies for a Digital World. It is information such as this that shouldn't be ignored by businesses in all sectors.
In the Gartner CEO and Senior Executive Survey, which interviewed almost 400 senior business leaders, it was found that just 52% have a digital strategy, which surprised me. With the world becoming increasingly digital I would have thought that the majority of businesses could make some connection between business growth and digital technologies. For those implementing or considering a digital strategy one of the driving factors is to be able to measure progress against KPIs and return on investment. KPIs within a digital strategy might not always be financial or volumes, but include such indicators as staff morale and performance. This is particularly so in the area of learning and development. In a survey carried out by the Ashridge Business School with 270 Europe-based businesses, 85% of HR respondents believe that ROI will become more important over the next three years. The survey also highlights that only 8% describe the ROI as purely financial and that 88% see ROI as improving performance and the long term strategic success of the business.
High tech and renowned innovative businesses, such as Google and Amazon, you would expect to look to the future and to how innovation can enhance their business model, as this is at the heart of what they do, however for more traditional and established businesses it must be much harder. Burberry is one company that has hit the headlines with the fact that their revenue growth, 17% in 2013/14, can be attributed to the effectiveness of their digital strategy. Recently an article in the Guardian 'How Burberry's digital strategy is boosting brand value' spoke of how Burberry is beginning to live-stream their catwalk shows. Another low tech business that has made their digital strategy the driving force to stay ahead of their competitors is Mac-Gray laundry. In the year they brought in the LaundryView®, an innovative way to collect signals from laundry machines and send to users, the company increased revenue by 43%.
There is lots of evidence of how e-learning, in particular online learning, has resulted in significant ROI, such as Deloitte who cut their training budget by 60 to 70% by introducing e-learning and shutting all their classrooms. However, financial ROI is not necessarily the major benefit to an organisation, as mentioned before staff performance and morale are equally if not more important. Other businesses have reported that their use of e-learning has meant:
Up to 75% savings in delivery costs
25% improvement in delivery time
Increased knowledge retention of up to 60%
Improved training time to competency of 22%
90% less energy consumption than with traditional courses
The amount of CO2 emissions (per student) is reduced by up to 85%.
Utilising e-learning tools and strategies has the potential to boost productivity by up to 50%
Despite this very positive feedback from a range of surveys and reports including from Towards Maturity and IBM there is certainly evidence that e-learning in the workplace is most effective when blended with on-the job training. In the CIPD 2014 Learning and Development survey more respondents said that a blend of on-the job training and e-learning is more effective than solely e-learning.
So whether it's an objective to reduce paper use, upskill staff more cost effectively or bring in innovative new procedures to embrace the latest technology, putting a strategy in place to monitor progress, outcomes and outputs has got to be sound business sense. Not just from the point of view of monitoring return on investment, but also obtaining a clear picture of how staff engagement in the business, motivation and morale will potentially lead to better performance and therefore business growth.
Sources:
Financial Times – Business leaders embrace 'digital'
Gartner CEO and Senior Executive Survey
Ashridge Business School – Measuring the value and ROI of e-learning
Gov.uk – Digital marches on: rising take-up, falling costs
Guardian – How Burberry's digital strategy is boosting brand value
Burberry.com
Accenture – Growth Strategies for a Digital World
ChiefExecutive.net
MacGray Annual Reports
Elearningindustry.com
CIPD Learning and Development Survey 2014
Towards Maturity surveys 2011 to 2013