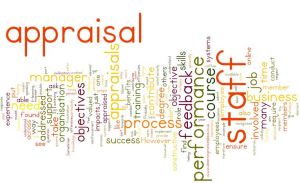 As a manager leading staff appraisal and as an employee contributing to them I must admit my experience has been mixed. Organisations' appraisal systems are as varied as the people involved in them; from a quick chat over a coffee to a full blown 360 degree process. However, the effectiveness of any process I believe is really down to the way it is delivered and the skills of those taking part. Of course we all aim to build mutual respect with our colleagues and understand how our conduct impacts on others, but to achieve this, particularly with the 360 degree appraisal model, every member of staff needs to contribute to the process in a professional manner, and these skills generally need to be taught.
Many years ago as a middle manager involved in a 360 degree appraisal process I was very aware that members of staff dreaded the impending two weeks of appraisal. Most staff worked across departments and were required to contribute to the appraisals of those in other teams. It only took one member of staff to provide feedback that was viewed as being offensive by the recipient to cause ripples of animosity. Of course it was addressed at the time, but it was also recognised that all staff needed training in participating in appraisal, whatever their role in the organisation.
Whatever the system in place for appraisals, it should be a positive experience for the person being appraised and the appraiser. However, this is unlikely to be the case unless the benefits to the individual and the organisation are clearly understood, and all those involved know how to conduct themselves. Training is therefore fundamental in ensuring that appraisals are beneficial and valued. Probably the most vital skills are being able to give constructive feedback and responding to constructive feedback.
It amazes me how many appraisal systems I have come across that don't link business objectives to job roles and performance. If for example a company has an objective to implement some element of technology to bring efficiencies, then it would seem necessary to ensure that however this impacts on staff it is addressed in performance objectives. Of course these performance objectives need to be backed up by training and support. I have seen many cases where staff deciding that they don't have the time or inclination to engage with change has been a frustration for senior management. If all staff can see how their own performance in their job role contributes to achieving the business objectives, and this is at the heart of appraisal, more value would be put on the process. I think all staff should be able to see themselves as valued members of staff that contribute to the success of the business and that success brings benefits to them. If there are issues with performance then of course these need to be addressed and this isn't always easy. I have found one way that can work is to put the ball into the court of the appraised and ask them what they require to happen to enable them to satisfactorily meet an objective. Sometimes it is just some form of support they require or perhaps a short online course. On the odd occasion I have found that just asking the question has prompted a response such as "I need to take more care to ensure more accuracy" and then we have a personal objective.
The appraisal is also an opportunity to inform the staff development strategy for the year to come. For most staff the opportunity to develop their knowledge and skills is seen as a positive thing and can be a very motivating factor in their job role. I also like to find out what aspirations employees have so that as an organisation we can try and support them to take steps towards their goals.
I feel that appraisals should be a collation of all the feedback that has naturally happened throughout the year.  An employee shouldn't get to appraisal time and have to ask "how am I doing?" or their manager find out that they are unhappy in their job.
I am a manager like so many, not an expert in HR or appraisals, I judge my own performance on the feedback from others and the success of business outcomes.
E-learning is cost effective and doesn't take employees off the job. They can refer back to it again and again for knowledge reinforcement. Take a look at the appraisal online training available at http://www.elearningmarketplace.co.uk/product-category/professional-development/human-resources-professional-development/