About us
The founder of the eLearning Marketplace, Carolyn Lewis, started forming the idea of the new business when in her consultancy capacity she was supporting training providers, colleges and employers in developing their use of learning technologies and was frequently asked where is the best place to find good quality, online and downloadable digital training resources. Carolyn also found that those individuals and organisations that develop digital learning content often don't reach the audience who would be most interested in their products, so with this in mind in 2013 the eLearning Marketplace was born.
The eLearning Marketplace is now one of the UK's largest providers of immediate access compliance and professional development online training and sells internationally to over 30 countries. We work with subject matter experts and large e-learning publishers to bring our customers a unique catalogue of around 1500 digital learning products, and this number is continually growing.
Our aim is to be the single source of e-learning for buyers, making the locating, comparing and purchasing of digital learning products simple and effective. With our price match guarantee on advertised prices you can be sure that you are getting the best possible price for your e-learning. Whether you're looking for a package of online courses for a variety of training requirements, just one course for a member of staff or content to embed into your blended learning model of training our friendly and knowledgeable team will be able to help.
Carolyn Lewis and her team have been fantastically supportive and helped us with a wealth of guidance and elearning expertise. We have no hesitation in recommending Elearning Marketplace as a one-stop provider of best-of-breed training solutions.


Chris Pearson, Equality Matters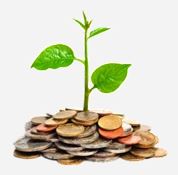 As an online business situated in a small rural village in the UK, and doing business in a global market, it would be easy to cast our vision far beyond our local community. However, we set out to build a business model that would meet the needs of the local people by supporting local activities and offering the workforce a flexible working model. By taking advantage of cloud technology and mobile devices we enable our team to work from home and build their hours around family commitments.
We highly value those that work for us; they are central to us achieving our business, social responsibility and ethical objectives, and therefore their health and well-being is of the upmost importance. We encourage a culture of individuals contributing to business decisions, having their ideas and suggestions listened to and encourage them to take on new roles and develop new skills.
We are situated in a designated area of outstanding natural beauty and it is never far from our minds that we need to look after our environment for future generations. We take our responsibility for reducing any negative impact our actions have on the environment very seriously. Minimising travel, running paperless processes and being mindful of electricity saving are key to us doing this. We use small local businesses for our supplies and services and recycle where we can.
Rely Care Agency have been using eLearning Marketplace since about January of this year. We are very happy with the quality of training courses that are on offer and the help that the staff have given us along the way. All the staff that I have been in contact with are polite and helpful and go out of their way to assist our staff with any areas of concern with a course they are studying.
I would recommend this company for its fast efficient service and friendly, professional staff – thanks for all you've done to help us with our training needs so far – we at Rely Care look forward to working with you in the future.
Lynne Evans, Rely Care