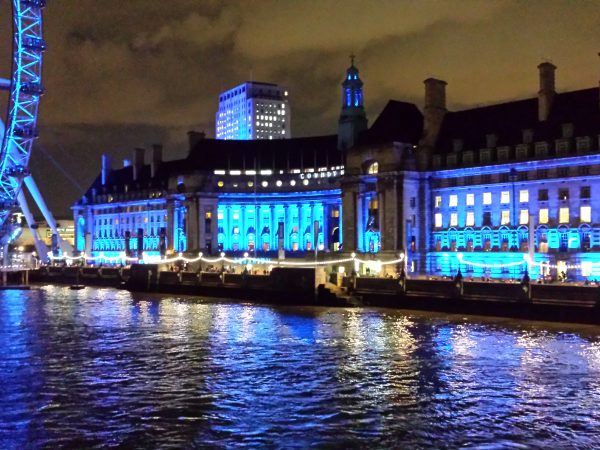 We're just back from exhibiting at the Voice of Apprenticeship conference, organised by Lindsay McCurdy, founder of the Apprenticeships 4 England LinkedIn group, which now has over 20,000 members. Lindsay always likes to give delegates something different to make the event memorable, not just because of what they've heard and learnt, but also because of the atmosphere and the character of their surroundings. This year was no exception; as exhibitors we set our stands up in one of the panelled halls of London's County Hall and had a wonderful view across the Thames, made all the more special as we had two rare days when the sun was shining!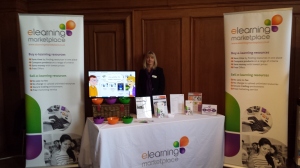 As exhibitors we didn't attend many of the conference sessions, but we did get to listen to Charlie Mullins from Pimlico Plumbers who always comes across as a down to earth guy with a passion for training young aspiring plumbers, and he didn't disappoint. Charlie has appeared on Secret Millionaire and on a Peter Jones documentary that followed successful businesses. He left school at 15 and took up a four year plumbing apprenticeship, so he can not only talk the talk, but can walk the walk when it comes to the value of apprenticeships. His passion for apprenticeships came across really strongly and he gained huge respect from the audience for his diligent efforts to put his very worthy points across to the government, to try and get things changed for the better. One point he made that we were not aware of is that in Germany apprenticeships are fully funded so that employers do not carry any cost for taking on apprentices. He also said that there are so many German employers seeking to employ an apprentice that they are recruiting from the UK. Watch out the UK government, if we're not careful we will have an even lower skilled workforce than they say we have now!
We met delegates from independent training providers, colleges, SMEs, large employers and charitable organisations. Chocolates were consumed and some very interesting topics around the use of e-learning in apprenticeship delivery were discussed. As well as being MD of eLearning Marketplace I am an Apprenticeship Learning Technologist consultant and work with training providers to implement or enhance their use of learning technologies in apprenticeship provision. So it was not a huge surprise that we did have visitors to our stand who were interested to find out about how online learning could blend with their face to face delivery, as well as those who are successfully delivering blended and virtual models of learning and assessment.
We thoroughly enjoyed our two days at County Hall, particularly meeting old friends and making new contacts, both delegates and exhibitors. Unfortunately, we were unable to attend the evenings gala dinner and award ceremony, but we gathered the next morning that a good time was had by all. I think the coffee that morning was especially welcome by those who'd danced into the early hours! Congratulations to all the winners and nominees of the provider awards and well done to Smart Assessor for sponsoring the awards, which hopefully will become an annual occurrence.