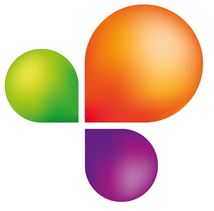 One year from launch the eLearning Marketplace has become the first port of call for many businesses and individuals looking for online courses and e-books.  The site now has over 600 products from a wide range of sellers covering around 50 subjects, and this number is growing all the time.
Founder and Managing Director Carolyn Lewis, herself a learning technologies consultant, says "we've been absolutely delighted with the response from the e-learning industry, training organisations and businesses that have welcomed a professional service and platform to market and sell their products".
"When Equality Matters were looking for a training channel partner through who we could reach and serve buyers of compliance training solutions, we scoured the market and came across Elearning Marketplace. From first engagement to having our "The Difference is You" equality and diversity programme established within their portfolio, Carolyn Lewis and her team have been fantastically supportive and helped us with a wealth of guidance and e-learning expertise. We have no hesitation recommending Elearning Marketplace as a channel partner and as a one-stop provider of best-of-breed training solutions". Chris Pearson, MD, Equality Matters.
When asked how the business has progressed over its first year Carolyn says "In the early days the majority of sales came through the checkout process on the website from individuals and SMEs updating their knowledge on compliance subjects. As time has gone on sales through the site have significantly increased covering a diverse range of subjects, and we are increasingly been contacted by businesses looking for a range of courses, sometimes from different sellers, for staff development. We are able to take the time and effort out of e-learning research and purchasing by offering employers an end to end service, with the added bonus of significant discounts. This gives them the advantage of one person to deal with and one transaction for what could be a variety of purchases from different sellers. For the individual we not only have professional development courses, but also subjects such as canine behaviour and comedy script writing, so the selection really is diverse".
"Using the eLearning Marketplace I was able to find just the e-learning on meeting management that my client needed, enabling me to offer a cost-effective blend of individual e-study and practical coaching sessions". Ian Tibbitt, MD, TDHB Ltd
Although many organisations haven't ventured into the world of online training, an increasing number have and evidence shows that they are seeing financial and training time to competency benefits.  The latest research results from the Towards Maturity Benchmark, considered one of the most comprehensive independent reviews of how organisations are establishing successful e-enabled learning strategies in the workplace, found that 75% of organisations are planning to increase their use of online learning in the next two years. However, of the 480 companies totalling over 4 million staff who responded it was found that only 29% of learning and development staff have the right skills to design solutions that exploit learning technologies to business advantage. It is therefore imperative that e-learning developers keep up to date with the staff development requirements of businesses to ensure that solutions are available to them. An important role of the eLearning Marketplace is to provide the end user with the opportunity to view and compare the wide range of e-learning solutions available to them.
For a chat on how you or your business can take advantage of e-learning or the large discounts available on multi-user purchases of online courses contact:
[email protected] or telephone 0844 854 9218