A background to Discovery Multi Academy Trust
In September 2016 three schools across the Plymouth area amalgamated to form an academy trust. The schools concerned were Oakwood Primary Academy, Beechwood Primary Academy and Weston Mill Community Primary School. The new trust became known as Discovery Multi Academy Trust.
The overall trust is headed up by Alison Nettleship, CEO and Accounting officer, and each school has their own Head of School. One of the major advantages of the new trust is that all the support functions are based and managed centrally which provides significant cost benefits. Each head of school is then freed up to concentrate on supporting and teaching rather than worrying about support functions such as Finance, Purchasing, Training and ICT.
The Challenge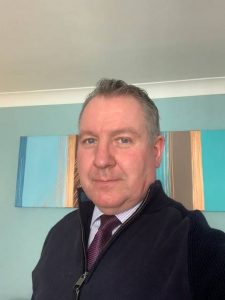 Having agreed the new structure, Leslie Rust, the trusts Facilities & ICT Manager, was tasked with implementing a central cost effect training portal which could be easily accessed by each school. In the past training had been managed by the individual schools as and when something was needed.
Some learners had been sent to face-to-face courses which were costly, required reimbursement of travel expenses and also took the candidate out of their job role for long periods of time. Some support staff also fed back that they didn't like having to attend a face-to-face session finding it daunting. In addition, there was little parity between the training conducted at each school.
With three schools under the academy umbrella, it was essential that any new training solution provided appropriate content to meet mandatory training requirements. The courses needed to be easily accessible by staff with a variety of roles. It was also very important that Leslie Rust had the ability to centrally manage the online training at all the schools. This was all required within a given budget.
In particular Leslie was keen to see:
Courses which were accredited by recognised organisations such as the Royal Society for the Protection of Accidents (RoSPA);
Courses which were simple to navigate;
A training solution which was cost effective;
Management functionality which would enable him to easily see a real-time picture of the training in each school.
The Solution
Having spoken with Leslie in depth we identified that much of the training which had previously been undertaken face-to-face could very easily and effectively be transferred to off the shelf online courses. This would be very cost effective and give learners the flexibility to access training at a time to suit them rather than taking them out of the schools for long periods of time. Recognising the requirement for accredited courses, we opened up a free trial to some different course options in order that the most appropriate content could be selected. A bundle of RoSPA compliance courses fitted the training requirements.
Purchasing enrolments for the chosen course bundle meant that Leslie gained multi purchase discounts, which immediately provided a cost reduction to previously purchased training. As the academy moved more subjects to online learning the discount levels would increase so this was very appealing.
In order to provide Leslie with the facility to manage the training he allocates to staff in each school, we set him up with the eLearning Marketplace Free Business Online Training Academy (the eLearning Marketplace free cloud-based learning management system). This includes the eLearning Marketplace integrated Licence Manager app.
Through the manager function Leslie can login and run a series of reports which show him who has been invited to training, who is in progress and who has completed. He can send reminders asking learners to complete their online training and download and print certificates for any learner from all three schools.
The system provides Leslie and his team with a tool to easily manage, track, evidence and report on any training across all three schools. Once it is signed off at central level the school raises an order and as Discovery Multi Academy is a credit customer the enrolments are added immediately enabling courses to be quickly allocated and training started.
The Outcome
Removing the responsibility of sourcing, allocating and managing training from each head of school, instead running it centrally, has provided Discovery Academy Trust with a very effective, tailored and cost-effective training solution.
"We love the wide range of online courses available from eLearning Marketplace. Having started with a few titles we are now looking to extend the number of subjects which we cover with online training. It's very easy to find the right level of course for the learner as there are many different courses to choose from. We have found that the flexibility and cost benefits of using online learning are very apparent.
When we started, we had individual groups for each school on the eLearning Marketplace Training Academy, but realised that this was not necessary. We discussed this with the team at eLearning Marketplace and they promptly restructured the system for us to make it simpler. This makes it even easier for me to add a learner to a course as and when required.
I also want to emphasise that we have been delighted that whenever we contact the team at eLearning Marketplace, whether by email or telephone, there is always someone there to help. I have never called the team and not got through to someone which is brilliant.
We are looking forward to continuing to work with the team over the coming months."
Leslie Rust – Facilities & ICT Manager – Discovery Multi Academy Trust