Guest blog by Zoe Adamson of EBD Solutions Ltd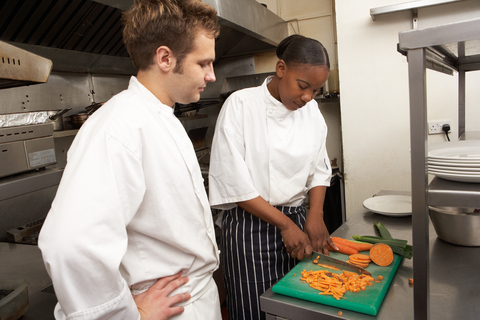 I often ask myself what exactly makes a great leader? Are we born with personality traits that make some people better suited to leadership roles, or do characteristics of the situation make it more likely that certain people will take charge? When we look at the leaders around us – be it our employer or the Prime Minister – we might find ourselves wondering exactly why these individuals excel in such positions.
People have long been interested in leadership throughout human history, but it has only been relatively recently that a number of formal leadership theories have emerged. Interest in leadership increased during the early part of the twentieth century. Early leadership theories focused on what qualities distinguished between leaders and followers, while subsequent theories looked at other variables such as, situational factors and skill levels.
While many different leadership theories have emerged and include:
Great Man Theories: Have you ever heard someone described as "born to lead?" According to this point of view, great leaders are simply born with the necessary internal characteristics such as charisma, confidence, intelligence, and social skills that make them natural-born leaders.
Contingency Theories: According to this theory, no leadership style is best in all situations. Success depends upon a number of variables, including the leadership style, qualities of the followers and aspects of the situation.
Situational Theories: Situational theories propose that leaders choose the best course of action based upon situational variables. Different styles of leadership may be more appropriate for certain types of decision-making.
Participative Theories: Participative leaders encourage participation and contributions from group members and help group members feel more relevant and committed to the decision-making process.
Management Theories: Management theories, also known as transactional theories, focus on the role of supervision, organisation and group performance. These theories base leadership on a system of rewards and punishments. Managerial theories are often used in business; when employees are successful, they are rewarded; when they fail, they are reprimanded or punished.
Relationship Theories: Relationship theories, also known as transformational theories, focus upon the connections formed between leaders and followers. Transformational leaders motivate and inspire people by helping group members to see the importance and higher good of the task.
If you would like to develop and expand your leadership and management skills or you looking to take the next step into senior management? Then why not consider an Edexcel BTEC Level 5 or Level 7 Management course with EBD Training Solutions. You can view details of these courses at: