Description
The course is completed via a five-stage learning process: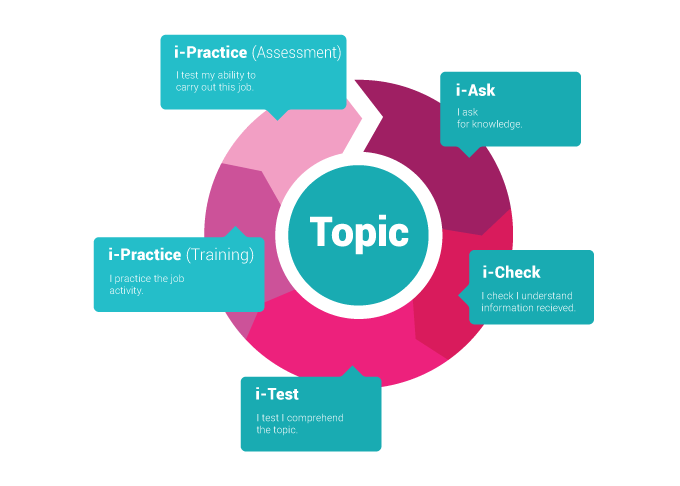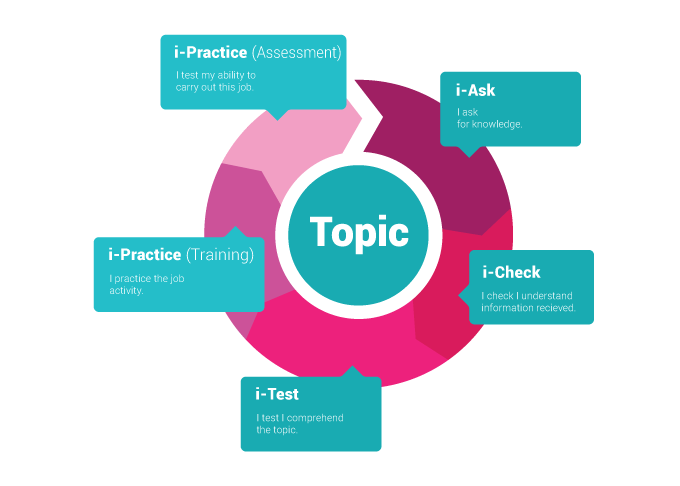 i-Practice:
i-Practice is a unique tool that simulates real world vocational activities in a virtual environment, bridging the gap between traditional textbook and workshop learning, enabling the development of practical skills.  It consists of two elements:
i-Practice (Training):  This guides you through a virtual activity with full instruction allowing you to acquire the necessary skills though the repetition of tasks.
i-Practice (Assessment):  This allows you to test your comprehension of the content.  You undertake the same activity as before but without instruction.  This enables you to apply what you have learnt, test your ability and set a benchmark to improve upon – ultimately working towards being job ready.
i-Ask:
i-Ask provides core knowledge delivered through visuals, text and audio
i-Check:
iCheck reinforces your comprehension with informal testing and clear results – helping you identify strong and weak areas of understanding
i-Test:  This is formal testing which summarises your results
Course Objectives
On completion of this topic you will be able to:
Understand the principles and benefits of effective team working and how to give constructive feedback to colleagues
Describe conflict management techniques that may be used to collaborate with colleagues to resolve problems
Explain the importance of effective working relationships to successfully discuss work problems, changes, arising issues and progress with team members.
Course Content
Effective Team Working
i-Ask: Effective Team Working
i-Ask: Communication Processes
i-Ask: Conflict Management TechniquesDevelop
i-Check: Mapping Effective Team Working
i-Test: Effective Team Working
Collaborating with Colleagues to Resolve Problems
i-Ask: Collaborating with Colleagues on Problems
i-Ask: How to Get the Team Involved
i-Ask: Problem Scenarios
i-Ask: Problem Scenario – Double Booking
i-Check: Identifying and Resolving Problems
i-Check: Communicating Problems
i-Test: Resolving Problems
Warning Colleagues of Problems and Changes
i-Ask: Warning Colleagues of Problems and Changes
i-Ask: Kübler-Ross Change Curve
i-Ask: Kotter's 8 Step Change Model
i-Check: Stages of Change
i-Check: Warning of Changes
i-Test: Label the Stages of Change
i-Test: Communicating Problems and Changes
Organisational Licensing
The suite of Business Administration courses is available as an organisational licence – please enquire for details by emailing enquiries@elearningmarketplace.co.uk or phoning 0844 854 9218.
Discounts
For multiple purchase discounts or to find out if discounts are available on mixed course purchases please phone a customer advisor on 0844 854 9218.
Payment Options
The most straight forward method of payment is to select the number of users you require and add the product to your shopping cart by selecting Add to Cart. You will then be able to make payment using most credit and debit cards or a Paypal account. If you would like to pay by BACs transfer or by invoice please contact a customer advisor on 0844 854 9218 or email enquiries@elearningmarketplace.co.uk.